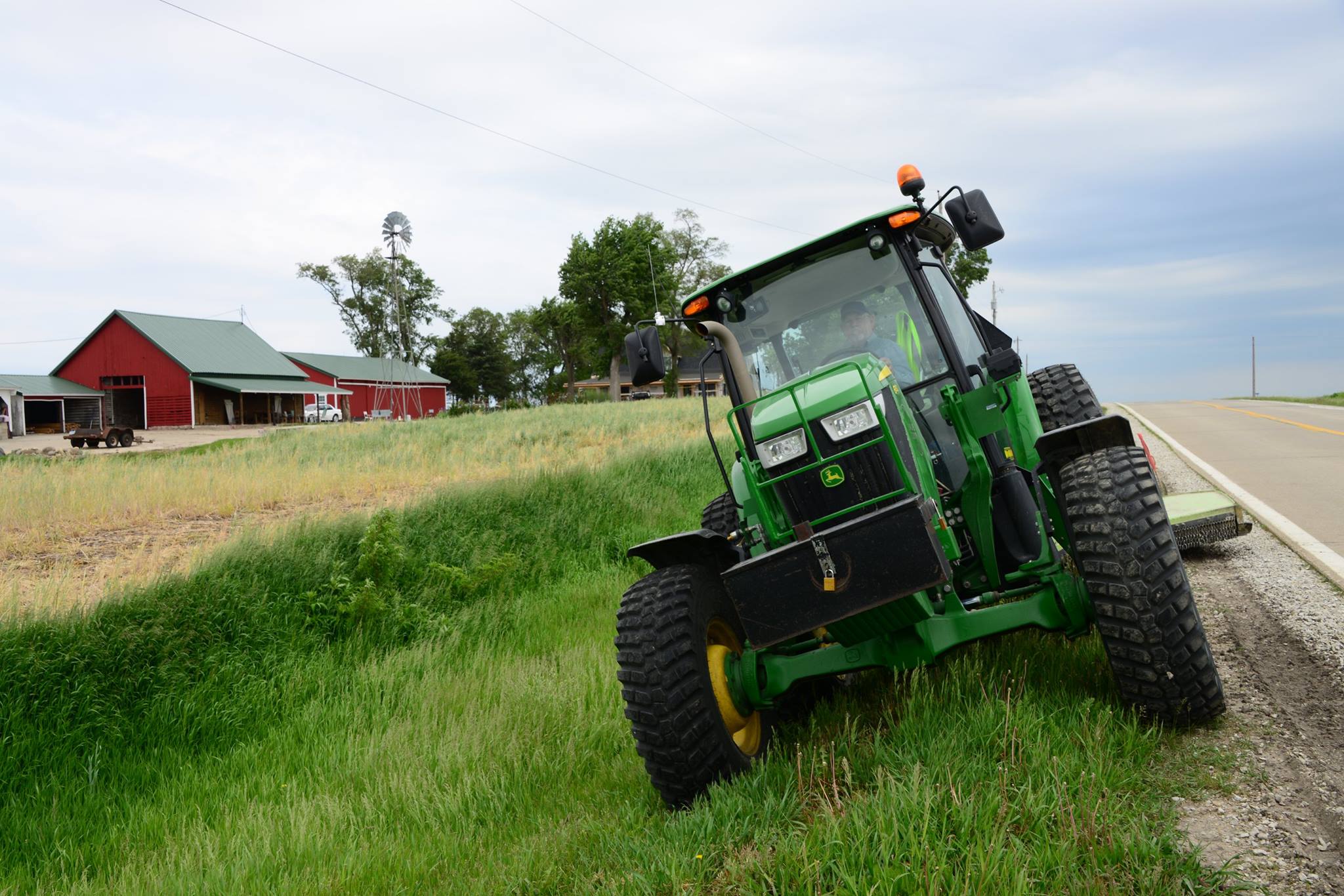 More Stable. Last Longer.
In southern Indiana, the Dubois County Highway Department road crew mows 1,400 miles of roadside shoulders all season long, racking up 1,200 hours on each of the county's four mowing tractors each year. Mowing on steep shoulders, carrying heavy bar
mowers, running on pavement—it's tough duty for tires, which is why Dubois County Highway Department mechanic Max Hopf got so excited when he compared a set of Alliance 550 Multiuse radials against the department's ag-style R-1 tires.
Stability? Better.
Traction? Every bit as good.
Power hop? Gone.
And wear? No contest.