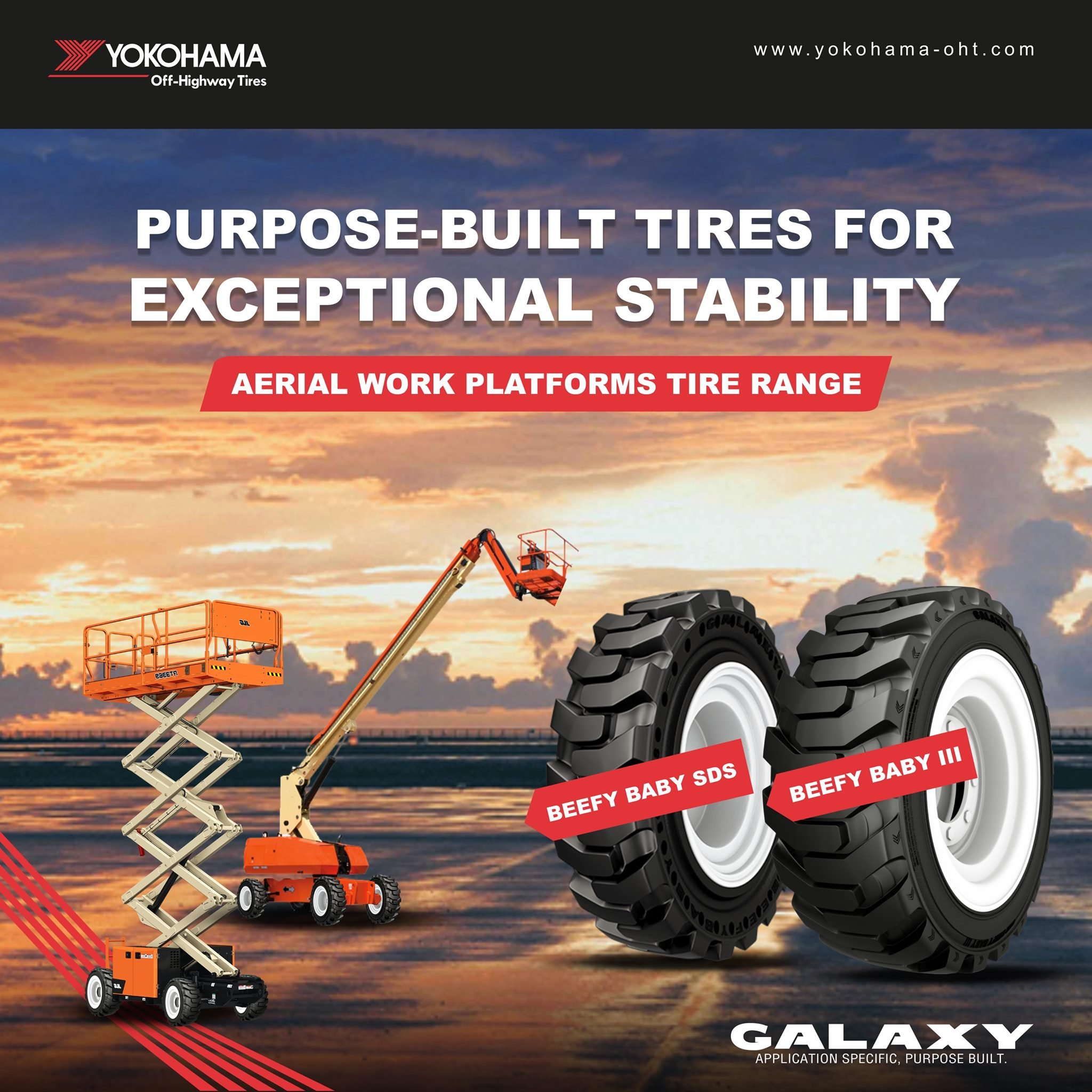 The Galaxy Beefy Baby III Tire for Aerial Work Platforms

There's a lot riding on the tires of aerial work platforms (AWPs) like telescopic boom lifts, articulating boom lifts, and rough terrain scissor lifts. On construction sites, these valuable pieces of equipment provide a stable base while hoisting people high in the air and often must move across terrain varying from improved surfaces like concrete and asphalt to unimproved surfaces ranging from sand to mud.
Tires are what connect these machines capable of reaching heights well over a hundred feet to the ground—and equipping them with the right set of tires can deliver improved performance, increased safety, and ultimately better profitability.