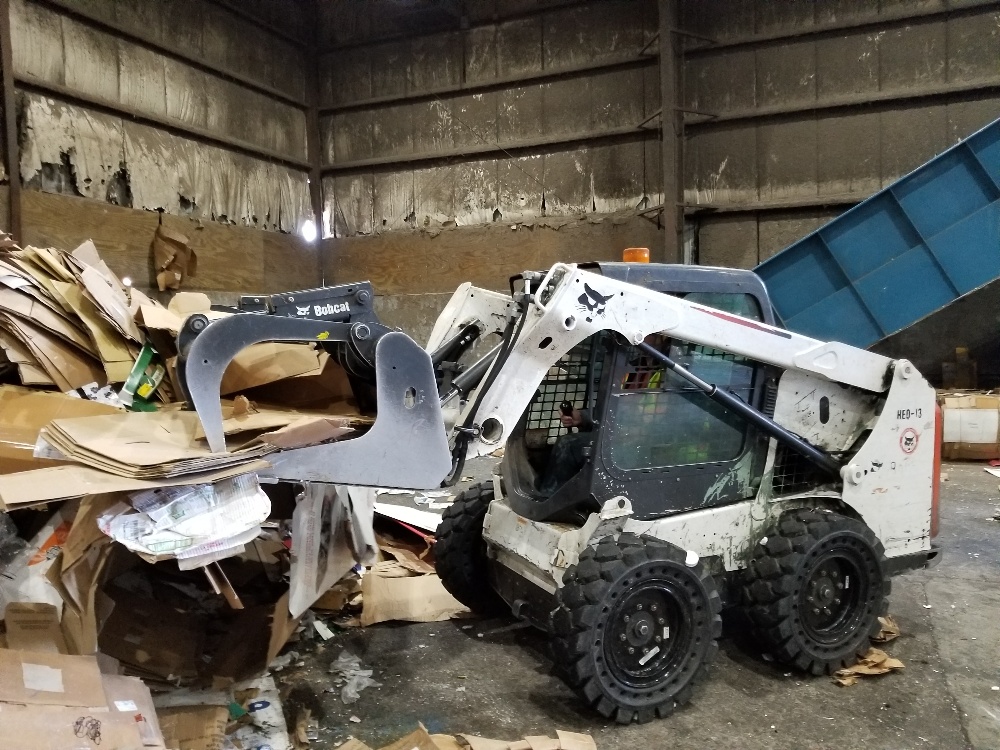 Solid Skid Steer Tires for Puncture-Prone Applications
Historically, pneumatic tires have been a fixture on skid steers; however, as the number of tasks these versatile machines are asked to perform continues to grow, so do the kinds of tires available for them. There is no one-sits-fits-all tire solution for today's skid steers, but pairing the "right" tire to the conditions your machine works in can pay off—improving everything from productivity to profit. For example, solid skid steer tires offer numerous advantages to machines working in harsh, puncture-prone environments in applications like demolition, scrap, waste, and recycling.

Here are five reasons why skid steer owners operating in some of the most challenging applications are turning to solid tires.