Working in the Field
It's hard to believe that we released our innovative Alliance Agri Star II tire just six months ago. Blending the fantastic performance and the low total cost of ownership we've developed a reputation for, it's no wonder that we're already seeing so many of these tires on the farm and in the field. Accompanying many of those tires is our sales team, helping dealers and customers alike to set up their equipment and maximize their return on Alliance tires.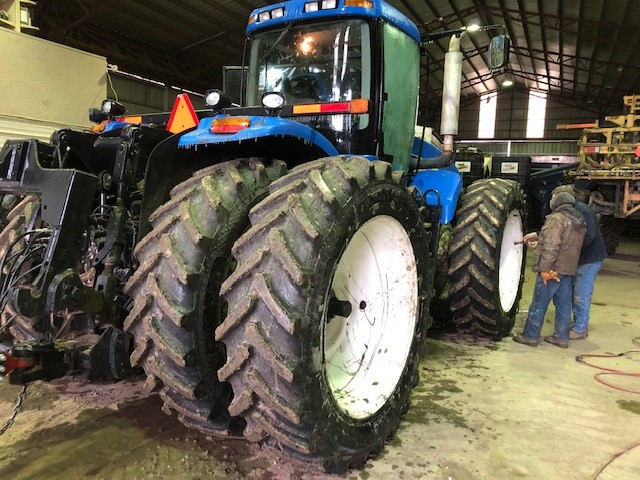 Launching the Alliance Agri Star II


The design and production of the Agri Star II tire was an exciting process, and we spent a lot of time talking to customers about its advancements and what sets it apart from the competition: Stratified Layer Technology lugs, robust polyester casing, and long-lasting Stubble Guard rubber compound among other features. It's easy to get wrapped up in the technical aspects of new products, but one factor we failed to mention is the knowledge of our employees in the field, and their willingness to share it with our customers—something we were recently reminded of by a Midwest team member.

ATG in the Field


When Dunbar Farms in Kansas had some of the first Agri Star IIs in the area mounted on their New Holland T9020 tractor, our business development manager headed out to the farm along with Dan Mesker from Kansasland Tire & Service for a firsthand look at the finished product and to ensure the tires were properly set up.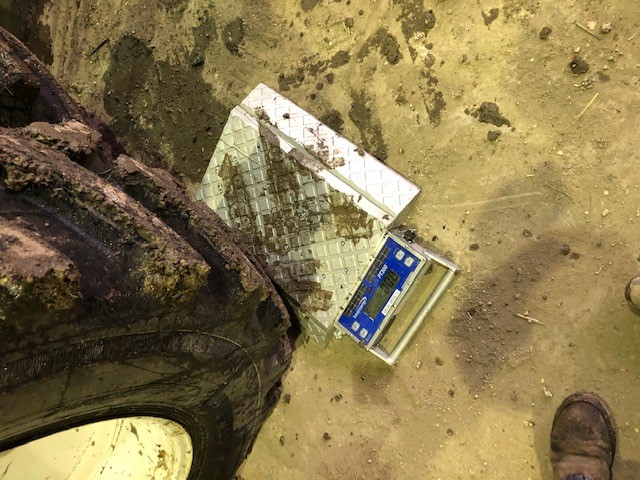 Despite the freezing rain (farmers aren't the only ones who weather never seems to favor), our team brought scales in order to weigh the tractor and calculate the correct tire inflation pressure. Accounting for the weight of the tractor and the load it's tasked with pulling, our team adjusted tire inflation on Dunbar Farm's tractor to minimize soil compaction and left them perfectly positioned for field prep and planting, in addition to making certain they get the most out of their investment in Alliance tires.

The Alliance Family


Working hand in hand with customers is not without its rewards. First and foremost, spending time on the farm gives our team members an up-close look at the challenges facing our ag customers. This knowledge then percolates through all aspects of our company, allowing us to do everything from developing purpose-built tires (like the Agri Star II and our Alliance 374 R-2 rice tire, both designed with intensive customer input to match their unique needs) to creating more useful education materials such as our Tireside Chat videos and recent series of dealer-facing webinars.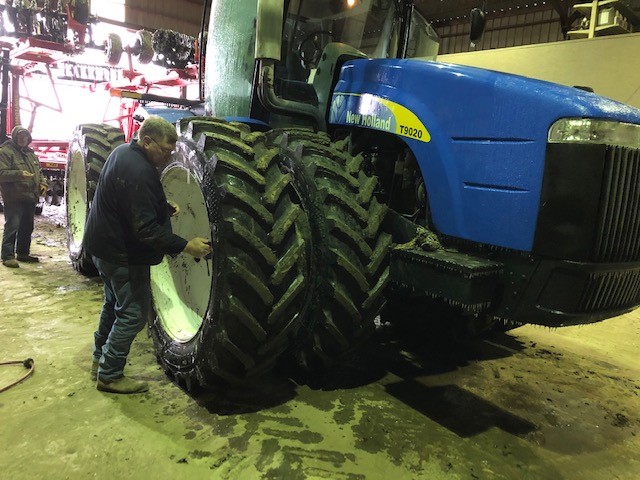 Another benefit of working one on one with our customers is that it builds loyalty to our product and trust in our team. By assisting our customers in finding their tire's optimal inflation pressure, we're able to solve the problems that often plague farmers—like power hop and road lope—leaving them more satisfied with their purchases. The few hours we spend finding and setting tires to optimal air pressure can have effects that last more than a decade, and there is an undeniable partnership and trust that forms when we work shoulder-to-shoulder with our customers in the field.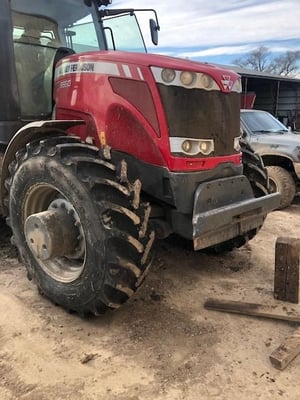 Lastly, our team's trip to Dunbar Farms gave them a chance to check in on the progress of a set of steel-belted Alliance AgriFlex+ 354 tires (also featuring our Stubble Guard compound) mounted earlier on a Massey Ferguson tractor. We also spent some time discussing tires for their anhydrous bar and a few other pieces of farm equipment—and showed them why our Galaxy tires are a great option for use on their semi-trucks.

Our Advantage


We talk about a lot of different things when discussing what goes into a great farm tire, but the people behind the tire are just as important to mention. We have an amazing team working in the field, and this is just another way we add value, deliver tires with a low total cost of ownership, and differentiate ourselves from the competition.
See for yourself what sets us apart. Contact your local dealer or rep today to learn more about the Alliance AgriFlex II tires or how our team can help boost your farm's efficiency and productivity.