Alliance Flotation Agri-Transport Tires
Flotation tires are known for their wide footprints that reduce the ground pressure exerted by heavy farm equipment—like tankers and trailers used for transporting goods and materials—spreading the load over a larger area than conventional tires. This attribute allows machinery to "float" on top of wet or soft surfaces. Flotation tires are an important tool for farmers, often meaning the difference between accomplishing fieldwork or waiting for more favorable conditions.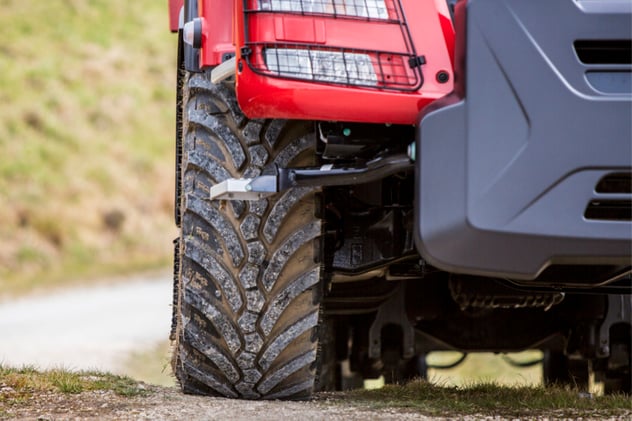 Alliance Flotation Tires

Yokohama Off-Highway Tires' Alliance brand has long been a leader in the field of flotation. In the early 1990s, Alliance developed one of the first bias-ply flotation tires and, a few years later, introduced the industry's first radial flotation tire. Alliance remains at the forefront of flotation technology and has spearheaded the use of steel belts and all-steel construction, was the earliest to make flotation tires capable of traveling at highway speed, and was the first to produce a very high flexion (VF) flotation tire, the Alliance AgriFlex+ 389 VF.


Application-Specific Agri-Transport Flotation Tires


The best tire is the one that is designed to meet the unique needs of each application; consequently, Alliance has one of the most diverse offerings of flotation tires in the industry, with options to fit all kinds of equipment, applications, and budgets. Sorting through even just one category of Alliance's large collection of flotation tires—and through one of the widest array of sizes in the market—can feel daunting. Below is a guide for finding the right Alliance agri-transport flotation tire for your operation.


Radial Agri-Transport Flotation Tires


Radial tires are able to operate at lower inflation pressures which enhances the compaction-reducing properties of flotation tires. Other benefits of radial tires include a more comfortable ride and better heat dissipation—which leads to longer-lasting tires, especially on equipment that is frequently roaded and travels at high speeds.


Alliance AgriFlex+ VF 389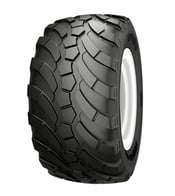 The world's first VF flotation tire, the AgriFlex+ 389 is able to carry the same load as a standard radial flotation tire with 30% lower inflation pressure, or 30% more load at the same pressure as a conventional radial flotation tire. The AgriFlex+ 389 allows heavy implements such as slurry tankers and grain carts to match the low-pressure performance of the tractors towing them.


Alliance 380, 380 HD, and 380 HS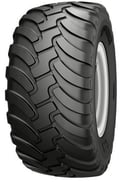 With a wide variety of sizing, the Alliance 380 is a favorite for equipment ranging from tankers to trailers. Radial construction, steel belts, and a deep, non-directional lug pattern allow it to deliver high performance in the field, while its casing and special rubber compound provide excellent on-road performance and the ability to travel at high speeds. In addition to the standard 380, there are two series specially designed for high-demand applications: the 380 HD (heavy duty) and the J speed-rated 380 HS (high speed), which can carry huge loads at highway speeds.

Alliance 390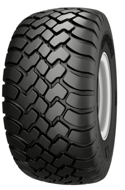 The Alliance 390 is another good option for heavy farm equipment—such as manure tankers and spreaders—that spend time both in the field and on the road thanks to its radial construction, steel-belts, D speed rating that permits road travel at up to 62 mph, and its block-tread pattern. The 390 is also offered in a version made especially for extra-heavy-duty applications, the 390 HD.

Alliance 382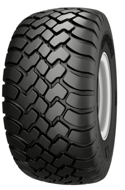 The Alliance 382 is a favorite of farmers who need a tire capable of driving at high speeds on the road but is also mobile enough for fieldwork. With a turf-friendly tread pattern and speed rating up to 50 mph, it's fast, gentle, and tough, thanks to its all-steel construction and special compound that ensure long service life.

Alliance 398 Multipurpose Tire (MPT)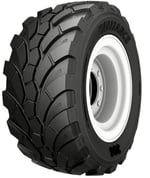 Winner of a silver medal in Europe's prestigious Agritechnica Innovation Award program, the Alliance 398 MPT sets the global standard for high performance, both in the field and on the road. The tire is J speed rated and able to travel as fast as 62 mph, while also able to carry enormous loads. All of this adds up to a tire that excels on equipment like manure tankers, feed trucks, and even semis used to haul grain.

Alliance 885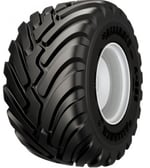 Delivering superior traction in the field and excellent manners on the road, the Alliance 885 is aimed at lighter-duty applications and fast-moving equipment such as small trailers and wagons. An exceptional value, this tire earns its keep thanks to its fuel-saving low rolling resistance and robust, longevity-enhancing construction—it features steel belts, a special tread compound, a strong bead bundle, and reinforced sidewalls.

Alliance 381 Radial Implement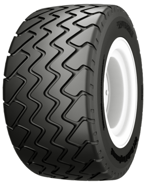 Designed for planters, wagons, and trailers operating on sensitive surfaces like grasslands, the Alliance 381 Radial Implement features a unique zig-zag tread and rounded shoulders for a delicate touch in the field, but still produces excellent traction to minimize ruts, damage, and wasted fuel caused by slippage. The AgriFlex+ VF version of this tire can operate at soil-compaction-reducing inflation pressures as low as 15 psi. Alliance AgriFlex+ 381 tires are available for wagons, tankers, and trailers.

Bias-Ply Agri-Transport Flotation Tires

Radial tires are becoming an increasingly common sight on agri-transport equipment, but bias-ply tires remain popular with many. Alliance bias tires are proven performers that have served many operations well for years, come in a wide variety of sizes, and have a low upfront cost compared to radials.

Alliance 328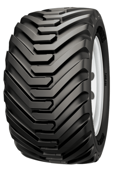 Heavy loads and harsh conditions are no problem for the Alliance 328 trailer tire thanks to its classic horizontal lug tread and tough construction. Its high load capacity and ability to operate at low inflation pressures make it a reliable performer and soft touch in the field, while its ability to travel at speeds up to 31 MPH is beneficial when roading.
Alliance 331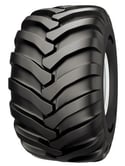 A valuable performer in the field, the Alliance 331 features a traditional bar-lug tread pattern that allows it to produce maximum traction and delivers excellent self-cleaning properties. Of course, the 331 also provides the large compaction-minimizing footprint and high-load capacity that you expect from a flotation tire. When it's time to hit the road, the Alliance 331 is capable of traveling at speeds up to 31 MPH.

The Best Agri-Transport Flotation Tires

There are a lot of agri-transport flotation tires in the market, but the best flotation tires generally share some common characteristics, including:
Steel or super-strong construction—the majority of Alliance flotation tires feature either all-steel construction or steel belts.
Special rubber compound designed to stand up to the tire's intended use.
Speed rating is important for tires that will spend time on the road—in 2018, Alliance introduced

the first J speed-rated flotation tire

, the Alliance 398 MPT.
Warranty—Alliance agri-transport flotation tires are backed by one of the best warranties in the industry, many are covered for up to ten years.
Alliance has been a leader in flotation tires since its inception and remains at the leading edge of the market as it continues to introduce groundbreaking tires. Whether you're interested in learning about an old favorite or our latest offering, contact your Yokohama Off-Highway Tires America, Inc. dealer or rep today.