New Tubeless Versions of the Alliance Forestar III 643 and 644
New, tubeless versions of the popular Alliance Forestar III 643 and 644 forestry tires from Yokohama Off-Highway Tires are proving themselves on cut-to-length (CTL) harvesters and forwarders worldwide.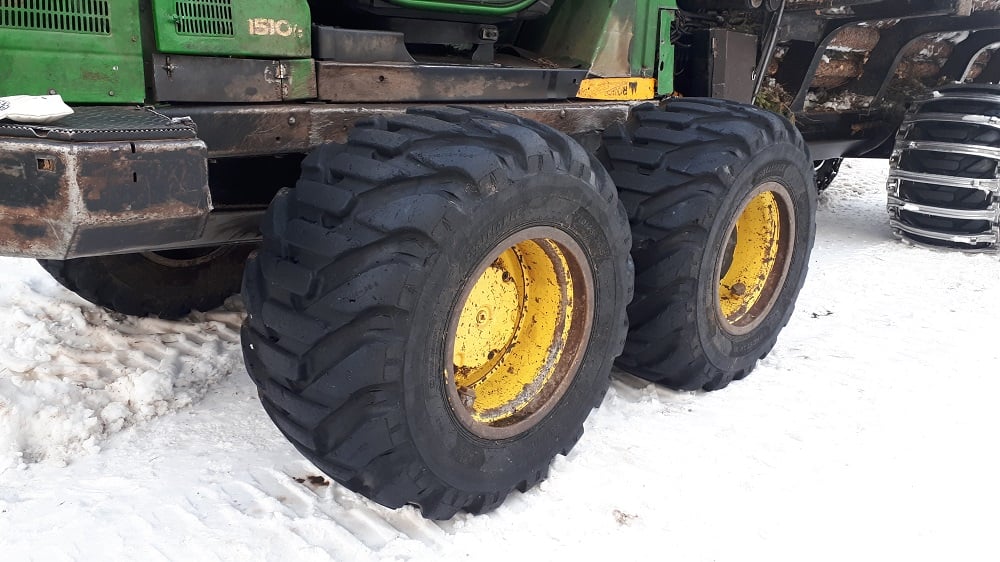 "The new tubeless Alliance 643 and 644 eliminate all the hassling that comes with inner tubes—breaking valve stems, messing with flaps, and even just waiting for an inner tube when you need to be cutting timber," says Terry Goodwin, National Forestry Tire Manager for Yokohama Off-Highway Tires America, Inc. "These new tires have a more durable sidewall, built-in rim guard and a reinforced, hexagonal bead bundle, so they don't have to rely on an inner tube to hold the air."

The tubeless Forestars fit on standard rims, Goodwin notes, so it is easy to switch from the tube-type designs.

"Loggers have more important things to do than fooling with inner tubes," he says. "The tubeless Forestar III 643 and 644 are all business. Steel-belted construction, cut-resistant compound, curb rib and buttressed lugs for extra durability, and an improved bead package keep CTL harvesters rolling no matter what the conditions are.

"The 643 has a special tread pattern with horizontal lug grooves that are designed for a perfect fit with bogie tracks," Goodwin adds. "And the 644 has dual-angle lugs and a huge footprint for versatility with or without tracks. These tires are built to help loggers make money."
Tubeless Alliance Forestar III 643 sizes include 710/40-22.5, 750/55-26.5 and 780/50-28.5. Tubeless Alliance Forestar III 644 tires are available in 600/50-22.5, 710/40-22.5, 600/55-26.5, 750/55-26.5 and 780/50-28.5 sizes.