Maintenance Tips to Improve Winter Tractor Tire Life

Tractor tires are designed to take a lot of punishment, but winter dishes out some unique challenges to even the toughest-built tires. Whether your tractor and its tires stay busy all winter long or hibernate in the barn, there are a handful of steps you can take to increase their longevity and maximize your investment in them.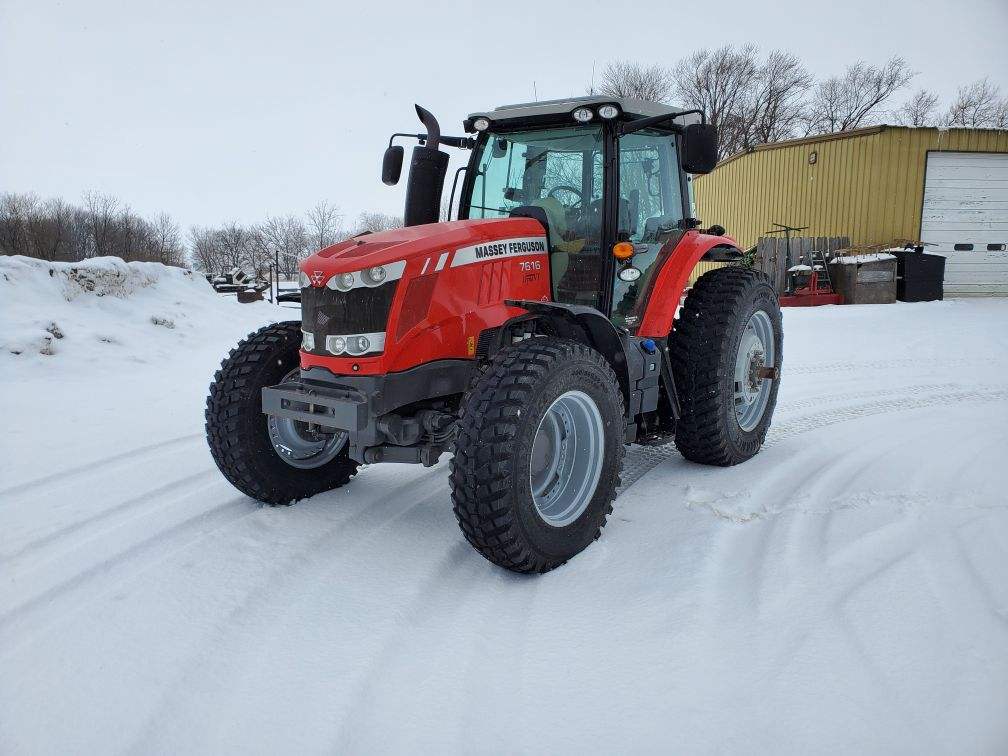 For Tractors That Work Through Winter

No matter where you're located, winter presents unique challenges to tractors.

Tire Challenges in the Northern U.S.

The main challenge facing farm tires that work through winter in the northern U.S. is frozen ground. For example, the rough path from the hay barn to the field can become a minefield for tires when frozen, and the dip or rut that you hardly notice in spring when the ground is soft can cause an impact break in the winter. The same is said for the mounds created by cattle walking through wet pastures, which, when frozen, are not all that different from small, potentially damage-inducing rocks and boulders.
While spreading manure on frozen and/or snow-covered fields is generally discouraged (and in many cases is prohibited), there are some instances when wintertime manure spreading is absolutely unavoidable. In these instances, the stubble and residue which is already tough on tires are particularly troublesome—frozen corn and soybean stalks are like little spears lurking in the field. Luckily, Yokohama Off-Highway Tires America makes a full line of premium tires—like our Alliance Agri Star II and AgriFlex+ 354—with stubble guard rubber, which protects your tires against sharp crop stubble.

Tire Challenges in the Southern U.S.

Farmers in the southern part of the U.S. might not see the same snow and frozen ground as their northern neighbors, but winter work is not without its challenges. Winter in the South often means wet ground, which increases the risk of soil compaction and rutting while also lessening a tractor's ability to gain traction.

Check Your Tire Pressure

One of the best strategies to maximize tire life is to check the air pressure of your tires often and adjust accordingly. Preferably, this is done in the morning, before the ambient air temperature rises, the tractor is driven, or tires receive direct sunlight—all of which can cause pressure to build. Checking tire pressure is particularly important in winter when temperatures can swing wildly (an unseasonably warm day followed by a severe cold spell, for example). A drop in air temperature can potentially lead to a dramatic drop in the air pressure of a tire.
While it's important to regularly check the inflation pressure of your tractor tires, it's equally important to make sure you're aiming at the right target pressure. Know the maximum speed you'll be operating at and the weight of your machine, then consult your tire manufacturer's load index tables or work with your tire dealer to make sure you're operating at the optimal inflation pressure. If you're adding a bucket or blade to your tractor for winter work, remember to re-weigh and re-ballast your machine—these attachments put additional strain on the front axle and the tires.
No matter where your tractor and its tires are working, proper inflation pressure will pay dividends. In the frozen fields of the North, proper pressure allows tires to absorb impacts from uneven ground and puts the ideal amount of tread on the ground to help them run more effectively over puncture-causing stalks and residue. In the South, correctly inflated tires enable tractors to put the optimal footprint on the ground to distribute the weight of machines over the largest possible area and reduce compaction while maximizing traction.


Tire Tips for Tractors in Storage

Even tractors and their tires sitting idle this winter are not immune to seasonal challenges.

Pump Up

The same swings in temperature that affect in-use tires also impact tires that are sitting. Inflate tires to their maximum recommended pressure and check them once every few weeks to make sure they're not losing air. Also, consider periodically moving your equipment so that it doesn't sit on the same part of the tire all winter, which can lead to deformation and shorten service life.

Clean Up

Before putting your tractor away for winter, give your tires a good cleaning. Brake dust, dirt, and other road grime accumulate on tires and can speed up tire wear when allowed to sit for an extended period of time. If you're running dual tires, make sure to clean all the mud, dirt, and even axle grease from between the tires to help prevent the risk of everything from a damaged wheel to broken lug bolts when given the chance to freeze and thaw.


Check Up

Winter is the perfect time to give your tractor tires a once-over and identify any separation, slashes, cuts, cracks, or chunks. While you're at it, also keep an eye out for any nails or other debris that may have wedged themselves in the tread. Lastly, consider the amount of tread left on the tire and make the call on whether they'll see another season, or if it's time to start shopping for replacements.

Out of Sunlight

While warm rays of sunlight might feel nice in the winter, direct sunlight is bad for tires. Direct sunlight converts common pollutants to ozone, can dry out tires, and eventually breaks down rubber compounds, all of which ultimately shortens the life of a tire.

Why Winter Tire Maintenance Matters

Winter tire maintenance is essential every year, but this year it's especially important. Supply chain issues and rising prices in the U.S. are well documented and an unexpected blowout can result in a pricey replacement tire—that is, if you're lucky enough to find the tire you need. Taking steps to extend the life of your tires is simply good business.


Yokohama Off-Highway Tires America

Yokohama Off-Highway Tire America's Alliance brand has a tire for every tractor and application. From workhorse bias tires like our FarmPro 324 to radials like our Agri Star II to high-tech tires like AgriFlex+ 354, we have a tire for every tractor and application. Alliance even offers tires designed specifically for winter work, such as our 551 MultiUse which features sipes for traction in snow and slush and a special cold-weather compound.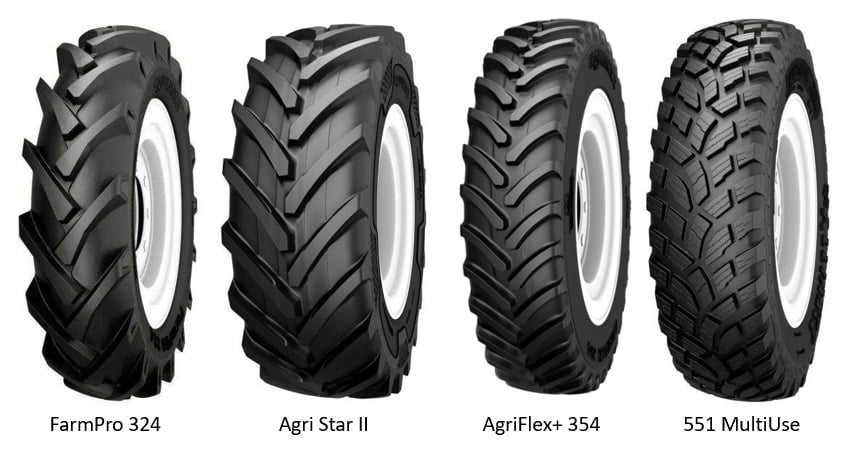 Contact your local Yokohama Off-Highway Tire Dealer or representative today to learn more about our extensive range of tractor tires.