Alliance Agri Star II Tire Impresses Co-Op


Over the years, Yokohama Off-Highway Tires America's Alliance brand ag tires have earned a reputation for delivering better performance and longer service life than big-name competitors. This opinion has been forged by impressing everyone from individual customers to co-ops serving large groups of farmers.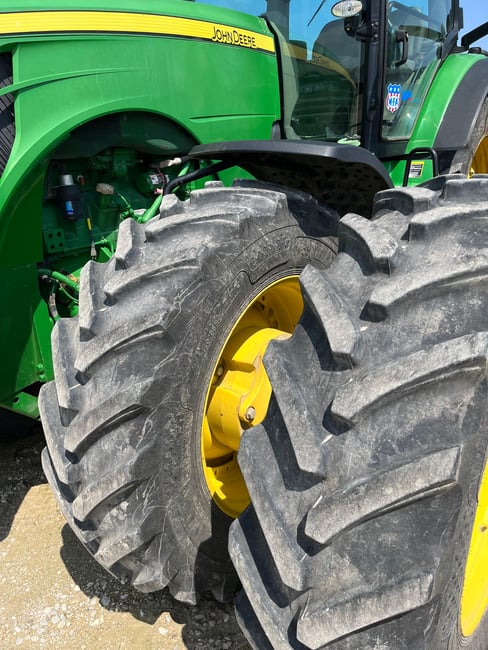 Missouri Co-Op Rolls with Alliance

One Missouri cooperative has a high opinion of our Alliance brand. In the past, they've equipped many of their machines with Alliance Farm Pro tires and found them to deliver great performance at a good price. Consequently, when high-profile brands failed to deliver the expected performance and longevity, the co-op once again turned to Alliance.
The first big-name brand's signature radial tire wore too quickly, going bald at roughly 2,100 hours. Next, they tried another well-known brand's tires only to find them not tough enough for rugged farm work and had consistent issues with cracking in the sidewalls.
In the end, the cooperative tried a set of Alliance Agri Star II tires on one of their John Deere 8360 Rs, at the recommendation of their local tire distributor, and found them to be just right. After three seasons and more than 600 hours on the Agri Star II, the co-op has found them to ride great in the field and perform excellently on the road—which is good news, because they expect to get 3,500-4,000 hours from them. The co-op is thrilled with their performance and value—so much so that they've been recommending them to other farmers and friends.


Alliance Agri Star II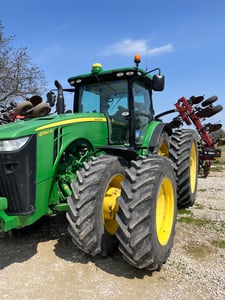 The eye-catching design is what grabs the attention of most people when they first see the Alliance Agri Star II, but it's the tire's engineering, high performance, and long service life that makes it memorable and sets it apart from the competition.
At the heart of the Alliance Agri Star II are radial construction and a premium polyester casing which allow it to put a large even footprint on the ground and ultimately produce better traction and reduce soil compaction. It also produces a more comfortable ride and is capable of traveling at high speeds (it's D-rated), something every operator appreciates.
While radial construction is at the foundation of the Agri Star II tire's performance, most people are quick to notice the tire's attention-grabbing tread pattern. The Agri Star II features Stratified Layer Technology—an innovative two-layer lug that stacks a single-angle layer on top of a wider multi-angle layer—for better and longer-lasting performance.

Engineered to Impress

When an individual or cooperative chooses Alliance ag tires, we want them to stick with us! Tires like our Agri Star II are engineered to impress, with features like a special stubble guard rubber and robust polyester casing, which helps keep them in the field, on the road, and out of the scrap heap. In the event of an issue with our Agir Star II, no worries—they're backed by an impressive seven-year warranty.
When a co-op decides to fit their equipment with a tire, like the Alliance Agri Star II, they're putting a lot of trust in the manufacturer. It's vital that a co-op's equipment is ready to roll to properly service its members—which means it needs tires that produce the needed performance (traction, speed, roadability, and ride quality), protect valuable soil, and deliver reliable, long-lasting service.


Yokohama Off-Highway Tires

Yokohama Off-Highway Tires' Alliance and Galaxy brands have a tire for nearly every piece of equipment and application on the farm—from fieldwork to the feed yard to the conveyor. Contact your YOHTA local dealer or rep to learn more about how you, or your cooperative, can benefit from choosing our tires.