Our Superhero Solid Tire
With its deep tread, high lug-to-void ratio, and cut- and chip-resistant compound, the Galaxy Hulk has been the go-to tire for years among skid-steer operators looking for long tire life and reduced downtime while working in the harshest environments. Although the popular saying if it's not broke, don't fix it could have kept us from tinkering with this timeless tire, we couldn't help but add a solid version of this classic to our lineup—as part of our expanding SDS solid line—to meet the changing needs in material handling, construction, and farming.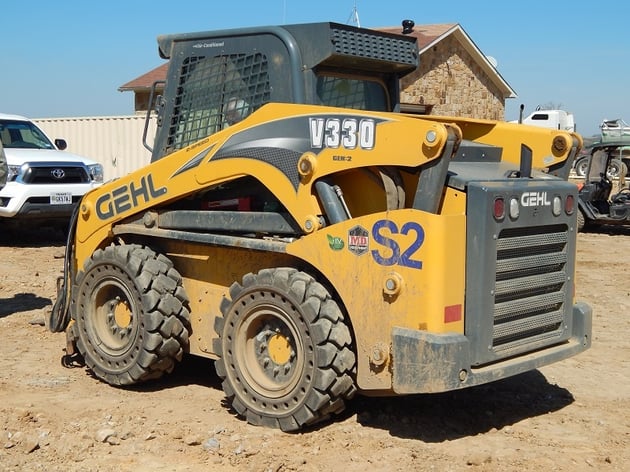 The Galaxy Hulk SDS takes the attributes that have made the Galaxy Hulk a longtime favorite and builds on them. On the Galaxy Hulk SDS, you will still find the same 68% lug-to-void ratio that the original's reputation for durability and long life was built on. You'll also find the same great chevron-and-block tread pattern, delivering excellent self-cleaning and fantastic traction on a wide variety of surfaces.
While the original Galaxy Hulk's success was built on its ability to work in harsh environments and handle difficult jobs, the Hulk SDS is even burlier, as its solid construction makes it puncture-proof and dramatically minimizes the potential for cuts, helping reduce costly downtime. That more than doubles the lifespan of the already long-lasting original.
We make tires to solve the real-world problems facing our customers, and the Galaxy Hulk SDS is a shining example of this. In today's environment, with everyone from farmers to construction businesses to material handlers under pressure to be as efficient and productive as possible, the Galaxy Hulk SDS helps keep machines and valuable employees moving.
If your operation is interested in learning more about the Galaxy Hulk SDS and how it can help increase the productivity of your machine while reducing downtime, contact your local dealer today.