Why Choose a Super-Deep Skid Steer Tire


Skid steer loaders (SSLs) perform a multitude of tasks in many different conditions; consequently, a wide variety of tire options are available to maximize their performance. Factors like tire construction (radial, bias, solid) and tread pattern (lug, block, button) can make a huge difference in tire performance and cost over the lifetime of the tire. Tread depth is another important characteristic to consider when choosing the best SSL tire for the job. Below is why "going deep" (on tread) is a home run for many skid steer applications.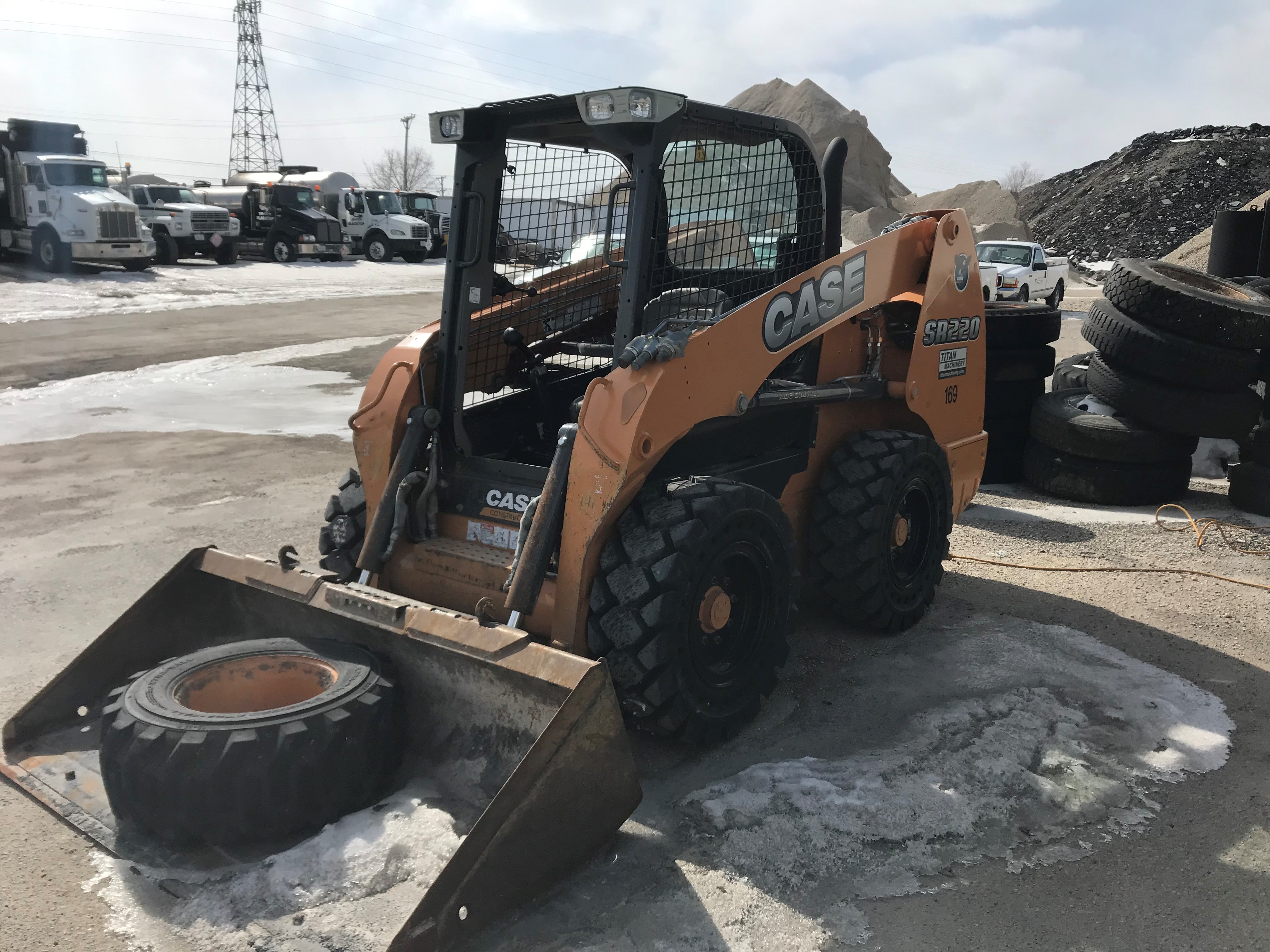 The Pros of Extra-Deep Skid Steer Tires


Tread Depth for Traction: Whether it's the seemingly bottomless lugs of our Galaxy Muddy Buddy or the extra-deep block-pattern found on our Galaxy Hulk, a deeper tread provides a larger biting edge, which allows a skid steer tire to grip the ground better than a shallower tire. Working together with a tire's tread pattern, deep lugs also promote self-cleaning, helping a tire shed dirt, mud, and slop for maximum traction on slick construction sites or wet recycling center floors.
Longer-Lasting Tires: In general, deep-treaded tires last longer than their shallower counterparts. This is because tires with deep tread have more rubber to wear away than less-robustly built tires. However, it's also important to consider application and tread pattern when working to achieve maximum service life. For example, a tire with a deep block-tread (like our Hulk) will outlast a tire with a super-deep, bar-lug tread (such as our Muddy Buddy) if they're primarily working on a hard surface such as asphalt. Conversely, the Muddy Buddy will outperform the Hulk when operating in the slickest, sloppiest terrain.
Improved Puncture Resistance: Another benefit of the extra rubber—and a reason for the long service life of extra-deep treaded SSL tires—is superior protection against downtime while working in puncture-prone conditions like demolition sites, scrap yards, and metal recycling. Simply put, the use of more rubber on a deeply treaded tire offers more resistance to penetrating materials—increasing uptime and avoiding machines sitting idle while waiting for a tire repair.
Low Total Cost of Ownership: Provided they're used in the proper application, extra-deep SSL tires provide better traction (for lower fuel consumption and more efficient operating), last longer, and are less likely to lead to downtime—all of which adds up to tires with a lower total cost of ownership that provide a better return on investment.

The Cons of Extra Deep Tires


Not for All Conditions: While tires with extra-deep treads are a fantastic choice for many applications, they're not well-suited for all applications. For example, for jobs on abrasive, improved surfaces, like the concrete floor of a glass recycling center, a smooth tire is a better choice.
High Speeds and Long Distances: Deep-treaded tires generate and retain more heat—the #1 enemy of tires—than lower-profile tires. Consequently, they're not ideal for jobs that require machines to regularly perform heat-generating tasks such as traveling at high speeds and covering long distances.
The Galaxy Hulk SDS

Built as an extra-burly version of our dependable deep-treaded Galaxy Hulk, our Galaxy Hulk SDS is engineered to excel while working in the harshest, most puncture-threatening conditions and supercharge the performance of the average deep-treaded solid skid steer tire. Unlike other skid steer tires, the Hulk SDS is built on a 16-inch rim while possessing the same outer dimensions as a standard 20-inch tire—giving skid steer owners/operators a tire with more rubber than its competitors. Other benefits include:
A 58% deeper tread than standard skid steer tires
A massive chevron-and-block tread pattern that is more than two inches deep
4x more usable rubber to the 60J line—the final wear indicator of the tire
Increased under-tread depth for greater longevity and puncture resistance
More than double the service life of the already long-lasting pneumatic Hulk
Go Galaxy
We build application-specific tires to address the real-life challenges facing our customers, which is why our range of Galaxy skid steer tires covers jobs across the spectrum, from moving pavers and grading patios to cleaning debris on demolition sites and working with waste. Check out our blog, Matching Skid Steer Tires to Application, or contact your local dealer or rep today to find the right Galaxy tire for your skid steer.