Forestry and Logging Tires from Alliance and Primex
There are literally thousands of Alliance and Primex tires, in numerous sizes, for a broad spectrum of industries—from agricultural to industrial. One sector that stands out is forestry tires. From the massive and powerful equipment that forestry tires are outfitted on to the harsh, often remote locations they work in, our forestry customers put a lot of faith in our product. We're committed to delivering the highest-performing, longest-lasting, most reliable, and cost-effective tires in the industry.
Below are a few things to look for in a forestry tire and some tried-and-true tires that our forestry and logging customers have been putting through the paces over the years.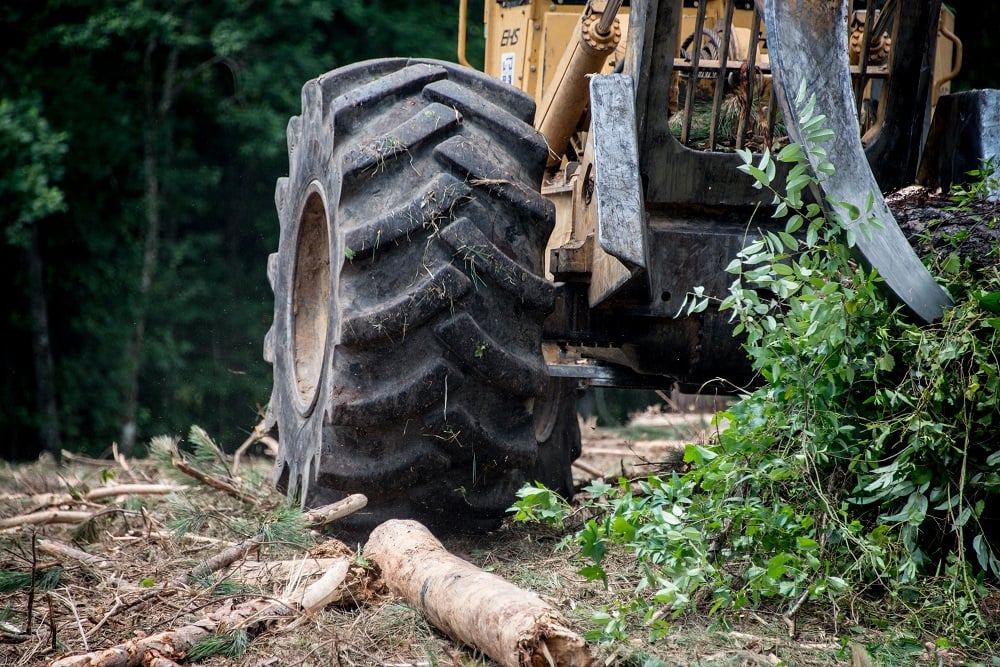 What to Look for in a Forestry/Logging Tire

There are a lot of differences in tires for forestry work, from tread patterns to casings, but they have many similarities as well. This is especially true of the best forestry tires. A few characteristics of a great forestry tire are:
Bias construction: Radial tires are growing in popularity among segments such as ag and construction, but in the forest, bias tires reign supreme thanks to their strong sidewalls and excellent stability.
Steel belts and robust casings: Logging is hard work and a ruggedly built tire is better suited to stand up against impacts and penetration.
Lug pattern: From standard lug patterns like the classic 23° bar-lug to unique patterns such as the Alliance 643 Forestar III, which works with or without chains or tracks, the ideal tread pattern for forestry work is the one best-matched to your application.
Compounds: The forest is filled with rocks, roots, and stumps, and a good forestry tire is made using a compound specially formulated to stand up to the long days and demanding terrain that logging equipment works in every day.
An eye for the future: The best forestry tires deliver the performance needed today but minimize the impact on the future by reducing soil compaction and rutting, slowing erosion, and allowing for faster regeneration—all of which add up to more income opportunities.


Primex LogStomper Xtreme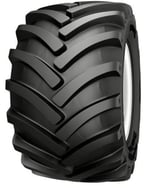 Keeping harvest teams and logs moving is essential for busy forestry teams and the Primex LogStomper Xtreme is designed for just that. The LogStomper Xtreme excels in all types of ground conditions—from the steep hillsides of the Pacific Northwest to the swampy forests of the Southeast—delivering exceptional traction thanks to a variable-angle, tapered lug design. The LogStomper Xtreme is also built to last, with heavy sidewalls, thick under-tread gauges, and a highly cut- and chip-resistant compound.
Don't let the robust construction fool you, Primex LogStompers have a delicate touch! They help spread the weight of massive machinery over a large area and minimize the impact on the soil—all of which adds up to less erosion, less compaction, faster regeneration, and happier landowners.


Primex Log Monster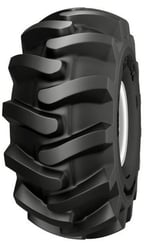 The Primex Log Monster is built with heavy equipment (like skidders) in mind. Ready to go where other forestry tires can't, the Log Monster features 23° tread bars, deep lugs, and wide spacing for excellent self-cleaning to get you into the thickest, steepest, and most inaccessible parts of the woods—and back out at the end of the day. Offering peace of mind when working in isolated locations, Log Monster tires are super-tough thanks to a robust nylon casing, steel belts, and heavy-duty under-tread.


Alliance 643 Forestar III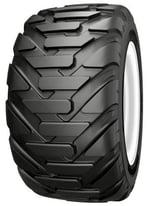 The embodiment of versatility, the Alliance 643 Forestar CTL tire has a unique tread pattern with wide shoulder lugs and horizontal grooves for use with tracks and chains, but it also delivers exceptional grip au naturel. Whether with tracks or without, the 643 provides the robust construction that foresters and loggers need for fending off stumps, rocks, and other puncture hazards with shoulder-to-shoulder steel belts and a special chunk-and-chip-resistant compound for durability and longevity, while a reinforced hexagonal bead eliminates rim slip.


Alliance 644 Forestar III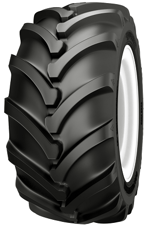 The Alliance 644 Forestar III shares a handful of characteristics with the Alliance 643—for example, they're both designed to deliver superior performance to CTL harvesters and forwarders working in a wide variety of terrain and conditions. Both are also robustly constructed with shoulder-to-shoulder steel belts and a special forestry-specific compound, and both take advantage of a unique hexagonal bead that puts an end to rim slippage. What separates the Alliance 644 is its dual-angle lug tread and a wide footprint that provides great grip in even the slickest conditions.
Designed for productivity both today and in the future, the 644's large footprint distributes the weight of heavy machines (and large loads) along with the effect they have on the forest floor—helping to reduce soil compaction, prevent rutting, and preserve the root mat.
Alliance 345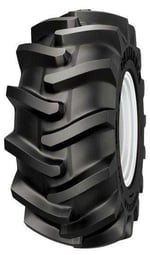 Built for skidders, feller bunchers, and forestry mulchers working with heavy loads and in harsh terrain, the Alliance 345 is no stranger to tough jobs in less-than-ideal conditions. Engineered for maximum traction without the need for chains or tracks—no matter the load or ground conditions—thanks to a 23° lug angle and fantastic self-cleaning, the 345 gets a grip in even the slickest soil. The Alliance 345 is also designed for durability and reliable performance in punishing terrain, with a strong nylon casing reinforced with steel belts, a thick under-tread gauge, thick sidewalls, and a special long-lasting compound.


The Alliance/Primex Advantage
Contact your local Alliance/Primex dealer or rep today to learn more about these great offerings or any of our other application-specific forestry and logging tires.