What to Expect in the Construction Industry
Low energy prices, low inflation and years of pent-up demand are pushing predictions for construction growth in the coming year.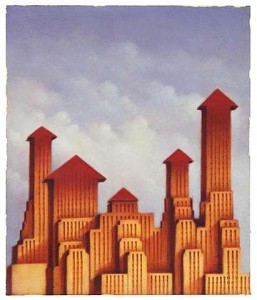 According to management consulting firm and investment bank FMI, multi-family home construction is expected to grow 13% this year after near-record growth in 2014, and the office, manufacturing and transportation construction sectors are predicted to expand by 6 to 8%.
FMI analysts note that the economy is shifting from "surviving" to "thriving." But the bankers caution that businesses that truly thrive in today's market will be those resourceful and adaptable enough to deal with what FMI calls "economic climate change."
The companies that can weather "economic climate change" are the ones that zero in not just on investing in good equipment, but in making sure they're outfitting with construction tires that enhance performance and minimize downtime, such as these Galaxy tires:
My advice is to align yourself with a local tire dealer who will make the effort to truly understand your business and work with you to select and evaluate the right tires for the right applications.
We hope your business thrives in 2015, and we look forward to discussing this or any other issues impacting the construction sector in the comments section.