You'll Love Doing Business With Us
Our beliefs are simple. It's not performance if our customers can't profit from it. It's not top of the line if it doesn't add to the bottom line. And customers run more than just their equipment on our tires, they run their businesses. Because of this, we take enormous pride in the fact that our Alliance, Galaxy, and Primex brand tires deliver superior performance, last longer, and provide a lower total cost of ownership (TCO) than our big-name competitors. More simply stated: our tires are a better value.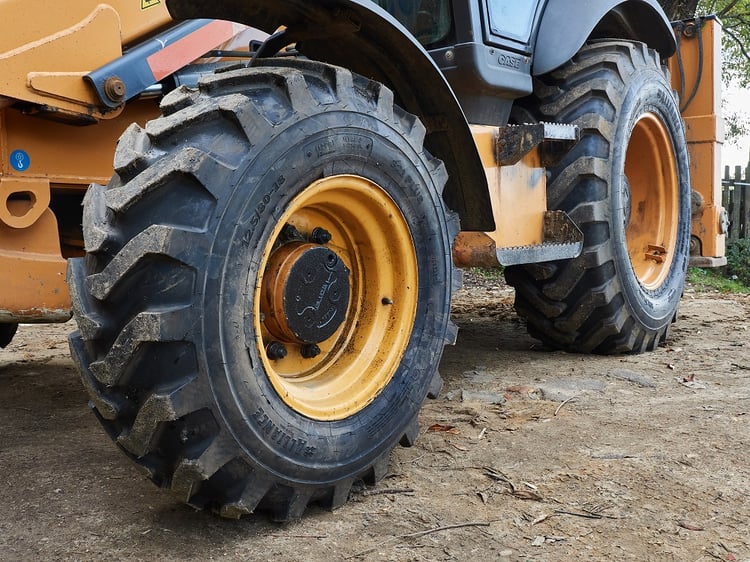 About Us
Our roots date back roughly 70 years when Alliance began manufacturing tires in the 1950s, beginning first with car and truck tires, then transitioning to tractor tires in the 1960s. It's here that we began creating a legacy of innovative products within reach of everyday customers. In 2009, we bolstered our offerings in core sectors such as agriculture, construction, forestry, and material handling with the acquisition of the Galaxy and Primex brands—forming the Alliance Tire Group (ATG), the umbrella under which Alliance, Galaxy, and Primex operate.
Today
In 2016, ATG was bought by Yokohama, giving us access to the company's resources and technological expertise and fueling another period of growth. Today, we are a 4,000-person strong company operating in 120 countries across six continents. Between our three brands—Alliance, Galaxy, and Primex—we offer more than 3,000 application- and need-specific tires built in state-of-the-art factories and backed by industry-leading warranties. Focused on growth, we continue to add roughly 200 SKUs annually.
Industries We Serve
We are moving toward our mission of providing our customers better value through the lowest total cost of ownership and being the first name customers think of when purchasing tires in our core segments.
Agriculture: We have long been at the forefront of ag tires. Our Alliance brand was one of the first developers of diagonal flotation tires, one of the pioneers of radial flotation tires, and first to market with high-speed and VF flotation technology. Today, we are still a leader in farm tire technology; our industry-leading line of steel-belted AgriFlex IF/VF tires is ever expanding, delivering a low-pressure tire solution for every machine and every job on the farm.
Construction: David Ganz, the designer of the Galaxy Beefy Baby was fond of saying, "Give them a Cadillac at the price of a Chevrolet." This is something we've been doing since the beginning. In fact, the Galaxy Beefy Baby was the first tire specifically designed to stand up to the rigors of a skid steer. Known for its robust construction and long lifespan, we continue to engineer our construction tires to meet the high standard set by the Beefy Baby.
Forestry: Operating in some of the most extreme applications, in harsh terrain, and on some of the world's most advanced heavy equipment are Primex and Alliance forestry tires. We ask a lot of our forestry tires, and they deliver. Providing traction in tough environments, puncture and cut resistance, and superior stability, these high-tech tires also tread lightly on delicate surfaces, preventing forest floors from getting torn up, speeding up regeneration, and helping loggers harvest more timber.
Material Handling: Whether in a warehouse or at the port, today's businesses need to move more materials at a faster rate than ever before. Our material handling tires are purpose-built to handle increased loads, resist wear on abrasive surfaces, and last longer. With a tire for every type of operation, we offer everything from bias to radials to solids to help keep materials moving, operations efficient, and profits up.
We are on a mission to become the global leader in agriculture, construction, forestry, and material handling tires and is tirelessly working on fulfilling that goal. Reach out to your local dealer or rep, and let us show you our advantage firsthand.