Tire-Focused New Year's Resolutions
If you're looking for something different from the typical New Year's resolutions of "eat better," "go to the gym more," and "save more money," consider one of these tire-based resolutions for 2018. Although they won't help you eat more vegetables or keep more money in the bank, they just might help you grow more vegetables, increase efficiency—giving you time to hit the gym—and increase your farm's profit, helping you set something aside for a rainy day or harvest.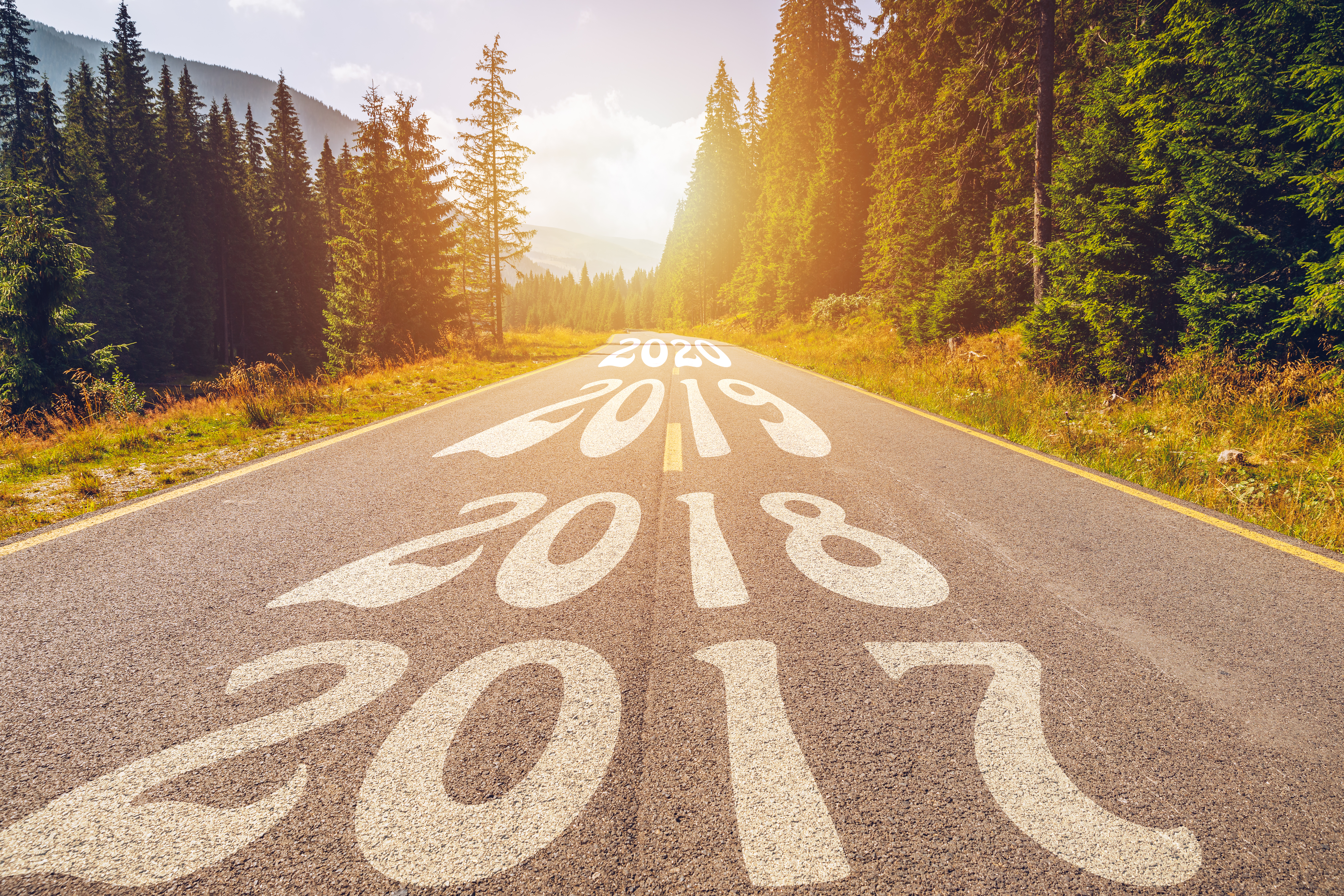 Visual Inspection
This year, resolve to visually inspect your tires to ensure you don't get into the field, onto the construction site, or deep in the woods and have an issue that could have easily been avoided. It only takes a minute, but a quick check to make sure your tires are free of cracks, cuts, and bizarre bulges can save you time, money, and aggravation.
Know Your Tire Pressure
To take advantage of the benefits offered by today's high-tech radial tires, it's crucial to run them at the proper air pressure. Build a good habit this year and get into the routine of regularly checking your machine's tire pressure to make sure they are in line with the manufacturer's recommendations. Do this, and next year at this time you'll marvel at the money you saved on fuel thanks to better traction and increased efficiency. And you can celebrate the New Year by replacing your tire gauge (they get worn, rusty, and choked with dirt, so you should get a new one annually to maintain accuracy).
Know When It's Time To Move On
We understand that new tires are expensive and no one likes to buy them unless they have to. However, this year stop trying to get just one more day or just one more season out of your old tires. More often than not, this practice leads to a failure at the worst possible time in the worst possible place—as well as worse performance from your equipment. It also usually means you get the worst possible deal on new tires. At ATG, we strive to deliver the performance of big-name brands with a price tag that won't keep you from avoiding your tire dealer.
Try Something New
Much like the machines they carry, tires continue to evolve. If you been stuck in a rut—literally or figuratively—get out and try something new this year. Tires and technology are constantly improving and you might be shocked at the effect a new set of tires can have on your machine's performance and your bottom line. For example, our Alliance IF/VF ag tires help farmers reduce soil compaction and increase yields, while our line of Galaxy severe duty solid tires help keep machines moving—reducing downtime—in the harshest working conditions.
Ask Questions
Many of us struggle to admit when we don't know something, but, this year, resolve to ask questions. If you have a question about a tire, a machine's tire needs, or simply how changing tires could impact your operation, reach out to your local dealer and ask. If not your dealer, ask us. We can be found on Facebook, Twitter, and LinkedIn, or you can use the contact page on our website.
You might be wondering what our resolution is this year? It's simple: our resolution is to produce tires that are purpose-built to solve the issues facing our customers, and to continue to educate our customers so they can maximize their investment in our tires.