As of Jan 1, 2021, Alliance Tire Group and Alliance Tire Americas, Inc. changed their names to Yokohama Off-Highway Tires and Yokohama Off-Highway Tires America, Inc respectively. The Alliance, Galaxy and Primex brands and product names remain unchanged. Product information is available at www.yokohama-oht.com.
The Alliance Agristar 374, a new R-2 radial tire for muddy rice and sugar cane fields from the Alliance Tire Group, combines deep-lug traction with excellent roadability. With its unique tread bar design—more than 3 inches deep—the new tire features a pair of "step" reinforcements to reduce lug movement and heat buildup while delivering the tractor's torque to soft ground. This stable footprint exerts great traction in mud and even, long-lasting performance on the road. The Alliance Agristar 374 lug also features a flat tread profile, as well as a wide nose that creates a dense center line to keep the tire steady and smooth on the road while minimizing irregular tread wear from pavement.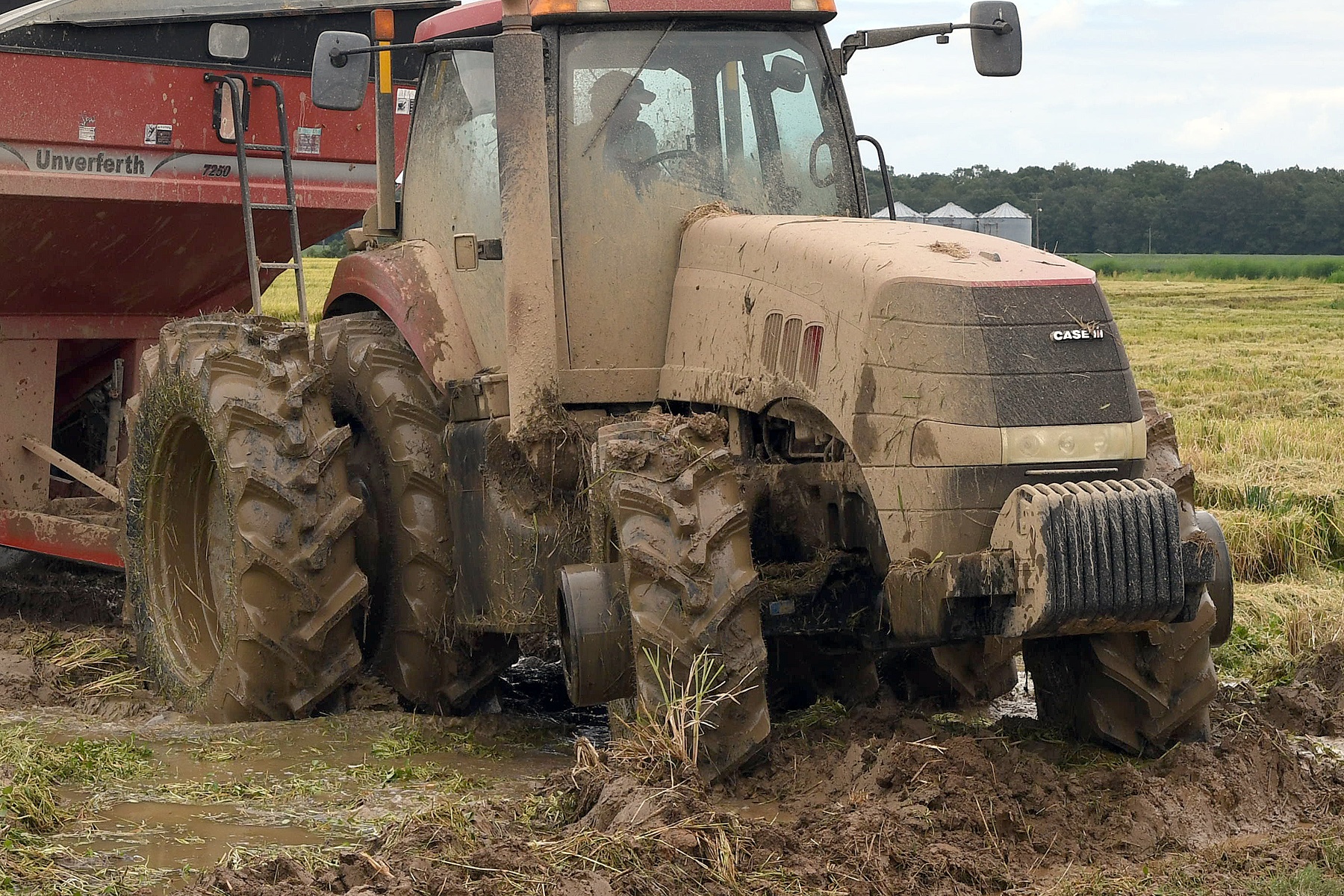 "After more than 50 years of farmers having to decide between performance in the field or performance on the road, we decided it was time to redesign the standard R-2 tire," says James Crouch, National Product Manager—Agriculture for Alliance Tire Americas. "We approached the lug, the compound, and the engineering from a whole, new angle and can now give farmers the best of both worlds."
The carefully engineered sidewalls of the Agristar 374 flex to maintain a flat tread profile for the fully loaded tire, increasing the tire's ability to convey engine horsepower to the ground and reducing wear, Crouch adds. That's a significant contrast to the high-crowned conventional R-2 design, which digs a deep rut in soil and wears quickly in the center on pavement.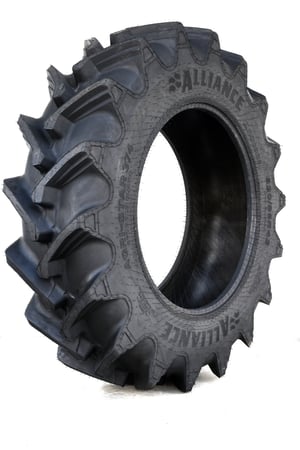 To make sure the Alliance Agristar 374 R-2 was going to provide measurable improvements in performance and real-world benefits to rice and cane growers, ATG went to rice country to work closely with Bruce Proctor—who has more than 50 years of farm tire experience working with growers in central Arkansas—to develop and test the tire.
"We had the two conventional R-2s side by side and said, 'this is what makes this tire work. This is what makes that tire work. This is the downside of that design,'" says Proctor. "We sketched it out, Alliance sent me a picture of the tire, made a few enhancements like a notch in the lug that enhance the traction and some little steps on the lug that help shed more mud, and sent me some tires.
"Then we took it straight to the people who really matter: the end users," Proctor adds.
Proctor's customers have tested the new Agristar 374 for over a year, putting it through its paces in heavy mud and on hot pavement. In a real sign of success, the testers' neighbors have been calling to order the new tire, he says. Crouch notes that the new design reflects a ground-up approach to developing tires that tackle real-world challenges and help make farmers more productive.
"We delivered and field-tested a tire that meets the farmers' needs today and will give them years of service," he says. "This is a unique tire, developed in a process that started in an Arkansas rice field, that is truly engineered to keep our customers ahead."
Alliance has launched the Agristar 374 R-2 in a range of sizes popular in the rice and sugar cane markets, including 480/80R46, 480/70R34, 420/90R30, 520/85R42, 520/85R46, and 480/80R50. Further information on the new Agristar 374 R-2 is available from Alliance dealers and ATA representatives.