An In-Depth Look at the Galaxy Mighty Mow TS


Turf care professionals have a lot to think about when trying to please customers who expect perfection—in addition to keeping golf courses, baseball fields, and public parks gorgeously green, they also have a business to run. Fortunately for today's turf pros, our high-quality turf tire, the Galaxy Mighty Mow TS, is purpose-built to meet the exacting demands of customers and the performance requirements of the business (traction and stability, minimizing the impact of machinery, a low total cost of ownership, and a high return on investment).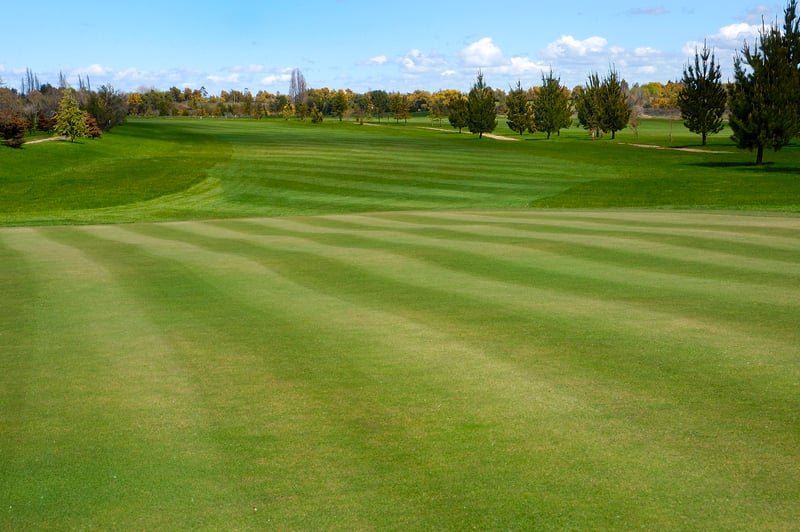 A Good Turn—Unique Shoulder Design


The Galaxy Mighty Mow TS is specially designed for traction and flotation on delicate surfaces while minimizing the impact of heavy mowing equipment. One of the Mighty Mow TS's most notable features is its elongated shoulder that wraps the tread around the sidewall—this unique shoulder design allows the Mighty Mow TS to turn on fragile surfaces without tearing up the grass.


Wide Footprint for Flotation on Fragile Ground

Engineered to put a wide, even footprint on the ground, the Mighty Mow TS displaces the weight of heavy mowing equipment over a larger area, allowing mowers to ride on top of the ground rather than sinking into it. The mower tire's substantial contact patch with the ground provides superior traction without the need to dig in for purchase.


Specialized Tread Delivers All-Conditions Performance
The Mighty Mow TS's geometrically shaped block tread lugs are designed to maximize the contact area between the tire tread and turf to provide even weight distribution of mowers or UTVs on the field (the Mighty Mow TS is available in 10 key sizes, including popular sizes such as 24x12-12 and 26x12-12). More than merely helping to protect fragile ground, the Mighty Mow TS's geometric block tread delivers maximum lateral traction and stability for work on uneven surfaces.


An All-Surface All-Star Tire

We know that all surfaces are not the same, which is why the Mighty Mow TS is built to stand up to occasional work on surfaces such as asphalt, pavement, and mud. And for those intermittent forays into the muck, the Mighty Mow TS's block tread provides excellent self-cleaning as well.



Protecting More than Turf

What makes our Mighty Mow TS the best tire for commercial mowers? First of all, like all of our Galaxy tires, it's built for the long haul, taking advantage of a high lug-to-void ratio and a special wear-resistant compound to increase tire life—reducing the total cost of ownership and increasing its return on investment. The Mighty Mow TS is also backed by one of the most outstanding warranties in the industry, with 7-year coverage against workmanship and material defects and no-charge, 100% replacement for tires under two years old with less than 25% wear.



A mower is the most important piece of equipment that turf care professionals have at their disposal, and tires have a direct effect on how it performs. Thanks to our Mighty Mow TS tire, turf care professionals can focus on other important aspects of their business and stop worrying about their tires and the impact they're having on the ground (and their business). Contact your local tire dealer to learn more about the Galaxy Mighty Mow TS, or contact your representative to learn why the grass is always greener with Galaxy.