Celebrating an Excellent 2019
For many of the sectors we serve, 2019 was tough. Wild weather and trade disputes made for a challenging year in ag, a tight labor market and increasing material costs put construction customers to the test, and changes in exporting recyclable materials and massive forest fires affected those working in material handling and forestry. However, despite the numerous obstacles to overcome, 2019 was a year of successes for us. Here are just a few highlights from the last year.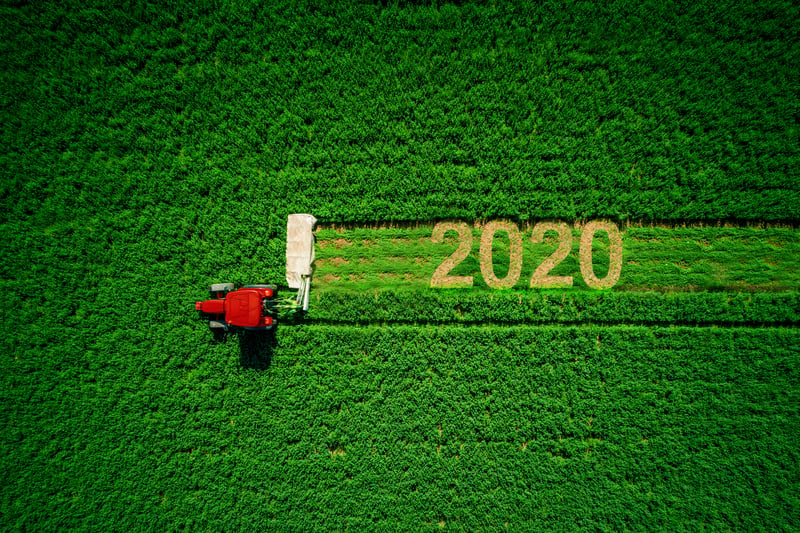 New Warranty

In 2019, we launched our new 10-year farm radial warranty, a demonstration of both our confidence in the quality of our product and our commitment to our customers. Our terrific lineup of steel-belted radial farm tires is now covered for workmanship and materials for 10 years, and our standard ag coverage was extended to 7 years—backing up our tires for longer than ever.
Agritechnica Award Winner

Internationally, our Alliance 398 MPT won a silver medal in the Agritechnica Innovation Award program. Judges were impressed by the Alliance 398's ability to travel at 60 mph on the highway and high-performance in the field when used on spreaders, tanks, and even semi trucks.
Expanded AgriFlex Offerings

We expanded our steel-belted IF/VF tire offerings with the Alliance AgriFlex+ 381 and the Alliance AgriFlex+ 372 VF CFO as part of our Whole Farm Concept—a commitment to offering low-inflation-pressure tire options for every machine on the farm, including tractors, spreaders, sprayers, harvesters, and implements.
New Tractor Tires New Tires for Construction and Logging Crews

Off the farm, we grew our highly popular line of Galaxy Garden Pro tires for use on compact tractors and launched a new specialty tire, the Alliance 551 MultiUse, for MFWD tractors and wheel loaders, specially designed to excel in snowy and cold environments.
New Tires for Construction and Logging Crews

We continued adding several new sizes in our Radial OTR program and added the Galaxy HTSR 400 to our line of available tires. Additionally, we launched two new forestry tires for the booming cut-to-length (CTL) market: the Alliance 643 ForeStar III, specifically designed to work with bogie tracks, and the Alliance 644 ForeStar III. Both tires are built to offer loggers long service life while minimizing soil compaction in a broad range of conditions.
Whether you had a great 2019 or can't wait for 2020 to get under way, we'd like to thank everyone who helped make this past year a memorable one. If you have any questions about any of our tires or how we can help make your business more productive and profitable, reach out to your local dealer or contact your rep today.