A Guide for Matching Skid Steer Tires to Application


Whether pushing, lifting, or carrying a load, traction is critical to maximizing the performance of your skid steer and is one of the primary advantages they have over compact track loaders. Unlike CTLs that are limited to a few types of tracks, skid steer tires are available in a broad spectrum of tread patterns and constructions—allowing operators to choose a tire specifically tailored to their application.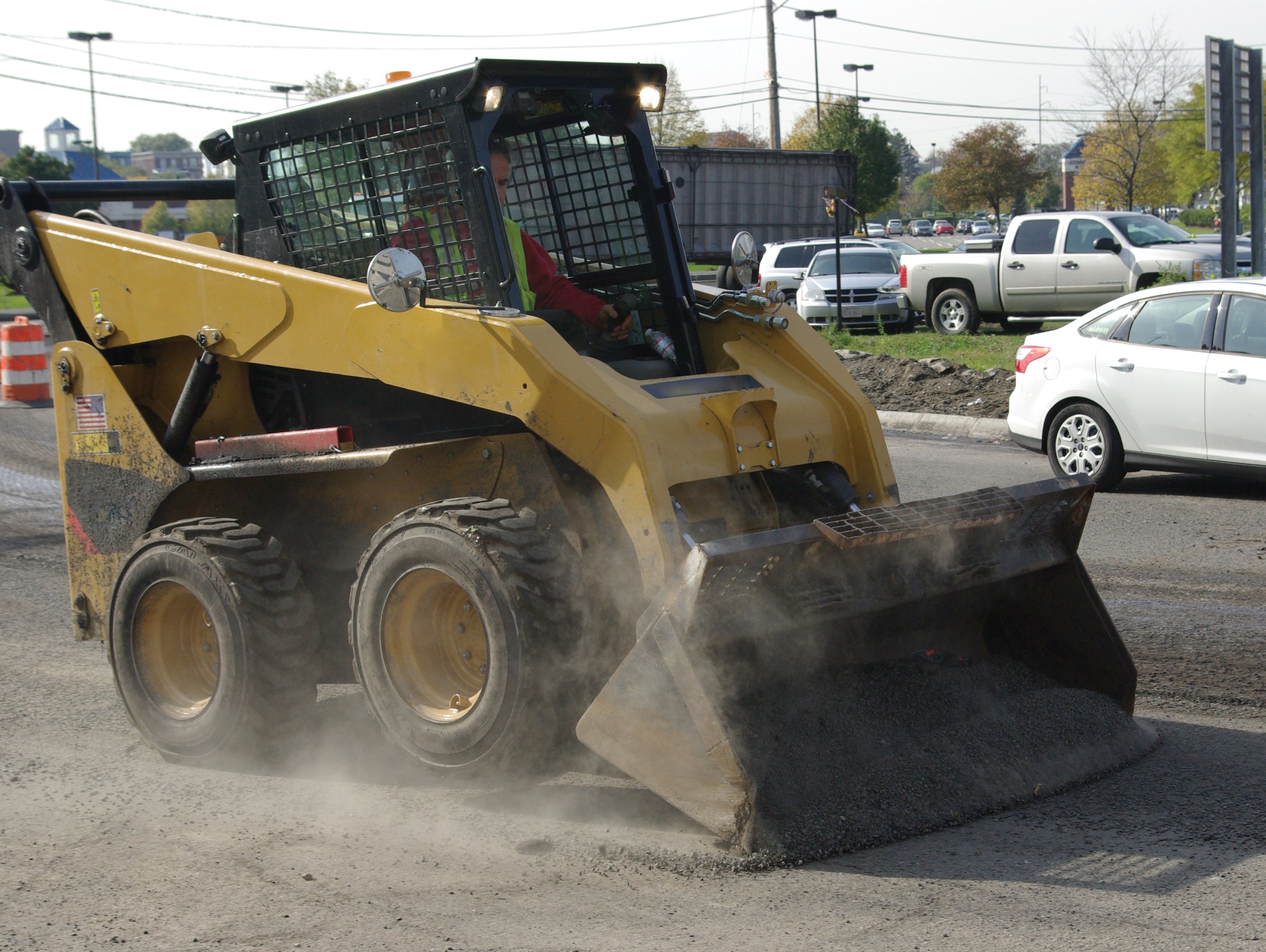 Tread Patterns and Construction for Traction
A tire's tread pattern is the most obvious predictor of the type of traction it will provide in various terrains. With that said, to truly maximize the traction (and overall performance) of your skid steer, you'll want to also consider a tire's construction when choosing a tire. Below is a cheat sheet to tread patterns and construction types matched to their ideal applications:
Application
Attributes
Recommended Tire(s)
Recycling/Transfer Stations (dry improved surfaces)

On a flat, even, and dry man-made surface like the concrete floor of a recycling center or transfer station, a smooth tire provides more traction than a tire with a lug pattern.

Solid construction is the way to go for tires operating in environments like this—they resist scrubbing, turn easily, and have copious amounts of rubber to wear away, all of which translates to a longer-lasting tire.

Galaxy Super Smooth SDS
Recycling / Transfer Stations (wet improved surfaces and unimproved surfaces)

Whether working in the dirt at a scrapyard or navigating the wet floors of a waste transfer station, deep-treaded, large block-treaded tires deliver the required traction while providing long-lasting performance.

Operators working in severe applications where punctures are a constant threat will want to look at solid construction, while those with machines working in less hostile terrain or traveling longer distances might favor a severe-duty pneumatic.

For example, machines working in glass recycling where crushed glass is unlikely to penetrate the deep-block tread might benefit from a pneumatic tire. Conversely, in applications where penetrating debris like nails and rebar are present, a puncture-proof solid is a more ideal choice.

Construction / Agriculture

There's a reason so many skid steers come equipped with traditional R-4 bar-type treads: they provide good traction in a wide range of conditions, making them well-suited to the needs of many construction companies and farms that may be working on a dirt construction site or feedlot one day and an asphalt or concrete one the next.

Just as diverse as the uses for these tires is the terrain they operate in. Skid steers doing demolition work are best served by a solid, while the farmer traveling long distances or simply wanting a more comfortable ride should consider a pneumatic.

Slick / Muddy
Skid steer operators working in extremely slick and muddy terrain will want to look at a super-deep R-4 tire. Popular with dairy farms and other livestock operations, extra tread depth gives machines working in manure or muddy feedlots the traction they need. Because punctures are less of a concern for those working in soft surfaces, pneumatic construction is favored.
Galaxy Muddy Buddy
Specialized Treads

Not all operations have clearly defined applications for their skid steers—this is why we keep rolling out winning application-specific tires.

The Alliance 550 MultiUse is a tire for multi-purpose applications. Taking advantage of radial construction, the 550 places a wide, flat footprint on the ground for superior traction, longer service life, and improved operator comfort across a wide range of applications.

The new Galaxy Mighty Trac ND is just what our construction customers have been looking for. Featuring a siped block tread, the Mighty Trac ND is just as at home in dirt and loose soils as it is in the snow, making it a winning choice for construction companies that shift to snow removal in the winter.
Why Choose Application-Specific Skid Steer Tires?
The advantages of choosing an application-specific skid steer tire are numerous: they can improve the performance of your machine, improve its productivity, increase its uptime, and last longer.
Contact your local dealer or rep today to find out more about our extensive line of skid steer tires and learn which one best fits your application.