New Tires for Used Farm Equipment
Used farm machinery sales are booming, according to a state of the market report released last week by the Association of Equipment Manufacturers (AEM). The group's economists say interest in used equipment is being fueled by the downturn in commodity prices, changes in government incentives that drove many new machinery purchases over the past few years, and a flood of traded-in equipment purchased during the recent up cycle.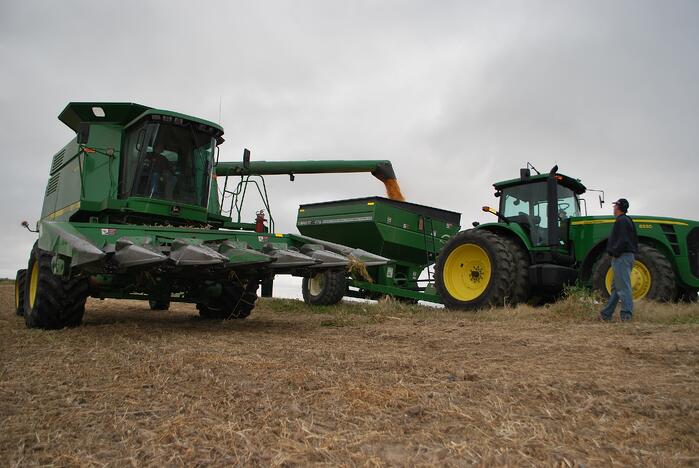 That's making the used machinery lot a hot place for many farmers to be.

In addition to greater availability, used machinery is likely to be a bigger bargain than usual, predicts AEM's economists. They say eager dealers are using low prices and even warranties to help roll used equipment off the lot.

Used equipment is likely to need replacement tires sometime in the next few years. Choosing the right tires can have a huge impact on the value of the machinery as well as its effectiveness.

Consider these factors when replacing tires on equipment:

Is it a front-line machine that needs a high performance tire, for instance, an Increased Flexion (IF) radial like the Alliance AgriFlex 363) or a chore tractor that can operate on value priced radials like the Alliance FarmPro line for low cost per hour?

Purpose-built tires can improve performance on equipment that's assigned specific tasks around the farm—the modified block tread of the Alliance 550 is perfect for a tractor outfitted to plow snow or grade farm roads; the Galaxy Muddy Buddy is designed for skid steers and loaders operating in manure or mud.
Flotation tires help reduce soil compaction and maximize productivity in wet soils. High-speed radial flotation tires like the Alliance 380, 390, 393 or 396 can deliver outstanding performance on and off the highway.

Used equipment can be a great investment…and the right tires can really beef up the returns.