Corn, Tires, and Old Adages
The saying knee-high by the fourth of July was long used by farmers to judge the success of their corn crops—it means that growing conditions have been favorable, the crops are off to a good start, and big yields are expected come fall—and the adage remains popular today, despite being antiquated. Innovation in everything from seeds and treatments to equipment and tires has enabled earlier planting and faster-growing, higher-yielding corn.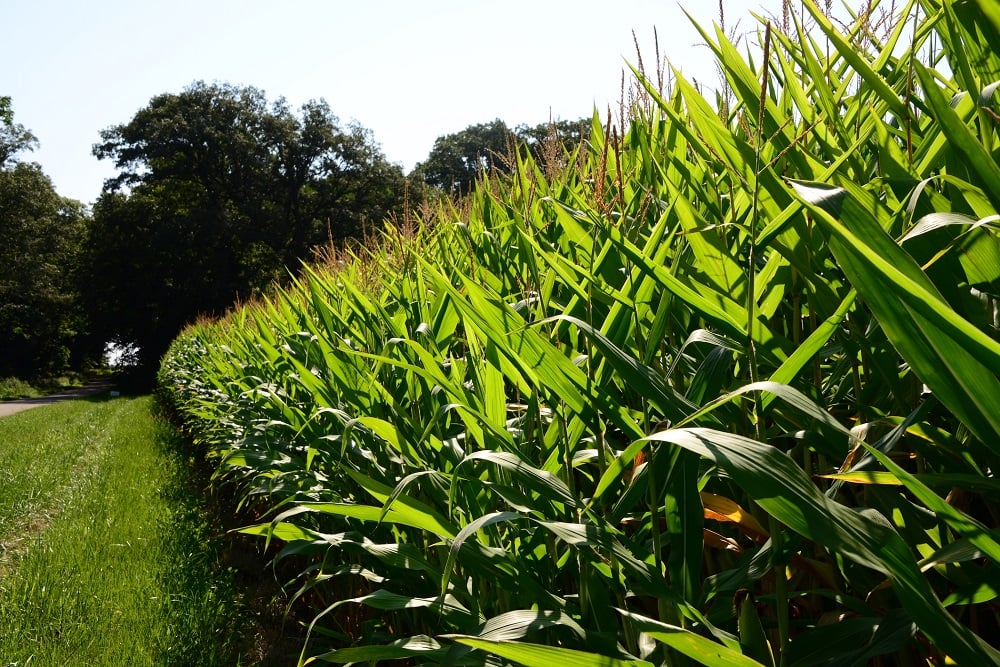 Origins of the Adage

The roots of knee-high by the fourth of July are debatable. The Farmers Almanac is well-known for sharing old-timey wisdom and folklore and is commonly associated with the popularization of the saying. Many who date the adage to colonial times also commonly claim that the phrase is misinterpreted and that it's not a measure of corn to a person standing in a field, but rather to that of a person on horseback. Some farmers think the idiom is a more modern invention, and date the saying to the turn of the 20th century, when corn plants were open-pollinated (which meant that some plants would have been knee-high and others taller or shorter—uniformity came with hybridization).


Knee-High By the Fourth of July Today


There are a lot of reasons why knee-high on the fourth of July doesn't ring as true on the farm today as it did in the past, but the common thread among them is technological advancement. Genetics, hybrid seeds, and seed treatments, along with advanced fungicides and herbicides, have pushed up planting dates and produced higher-yielding crops.
In the 1950s and 1960s, corn planting commonly didn't start until mid to late May, which made knee-high by the fourth of July a better benchmark—especially when you consider that today's farmers are often wrapping up planting by late April/early May. Just how far has corn come? Consider corn plants are typically over eight feet tall by mid-summer in Iowa! More impressive is that their root systems will reach six-and-a-half feet into the ground.


You're Doin' Fine, Oklahoma!


The saying knee-high by the fourth of July hasn't stood the test of time. However, many farmers have turned to Rodgers and Hammerstein's 1940s musical Oklahoma! for a more accurate adage, adopting the lyric the corn is as high as an elephant's eye as their new benchmark for corn growth by Independence Day. Of course, deep down they're all dreaming of the following line: an' it looks like it's climbin' clear up to the sky.

Tires for Today's Corn

The advancements in agriculture have more than relegated the relevance of knee-high by the fourth of July to the past, but they've also ushered in a variety of changes, such as the demands placed on tires.
Getting into the field early in the season often means operating equipment on vulnerable, often wet spring soils. Thanks to the ability of VF and flotation tires to operate at low inflation pressure and put massive footprints on the ground, they're able to reduce the impact that equipment such as tractors, planters, and sprayers have on the fields—reducing soil compaction and helping protect yield.
Come fall, farmers take to the field in combines and carts to reap the rewards of their technologically advanced crops. They come ready to battle the stiff stalks of today's hybrids—which are bred to stay standing even in extreme weather—with tires featuring stubble-resistant rubber compounds, steel belts, and special tread patterns specifically designed to resist the erosion and piercing from cut-off stalks at harvest.


Alliance Ag-vantage

Ultimately, it doesn't matter if your corn is knee-high or at an elephant's eye by the fourth of July, what really matters is a bountiful harvest in the fall and that's accomplished over the entire growing season. Farm traditions are hard to change—which is why you're sure to hear someone say knee-high by the fourth of July over the next few weeks—but if you haven't tried our Alliance brand ag tires, the time is now.
Our Alliance ag tires are specially designed to meet the needs of real-world farmers for every application on the farm, from planting to fertilizing to harvest to tillage. Contact your local dealer or Yokohama Off-Highway Tires America, Inc. rep today to learn how Alliance tires can help you along every step of the corn growing process.