The Importance of Properly Inflating Farm Tires
Farmers spend a lot of time thinking about their equipment. Before making a purchase, they agonize over every detail to ensure a piece of machinery will meet their needs. Prior to heading into the field, farmers make sure to inspect their equipment for anything loose, damaged, or in need of repair, along with giving it a good clean and lube. It's logical that farmers pay as much attention to their equipment as they do; with high-tech machines costing into the hundreds of thousands of dollars, it's vital squeeze every bit of performance from them to return on their investment.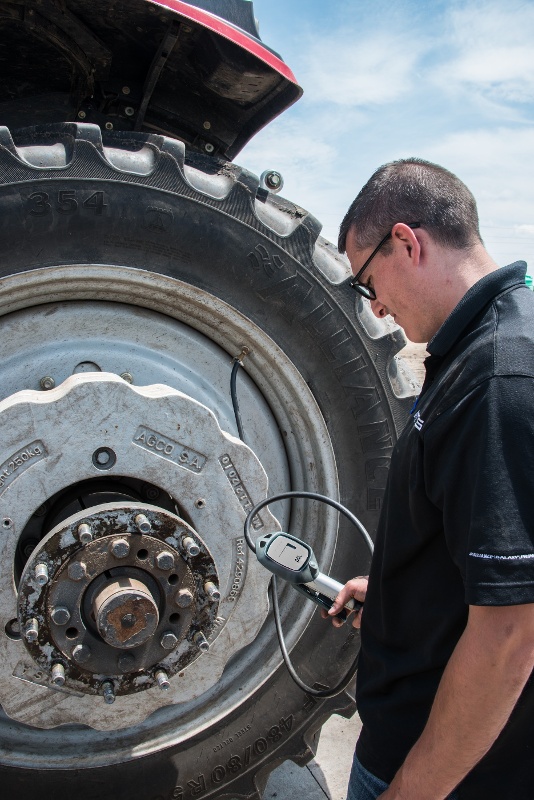 One simple step farmers can take to guarantee they're maximizing their investment is to make sure they're operating their tires at the correct air pressure. Proper air pressure plays a valuable role in not only the performance of equipment, but also fuel consumption, soil health, and yields. Consequently, we gathered our most insightful and favorite air-pressure-themed blogs and videos into one place to highlight the importance of checking the pressure in your machine's tires before entering the field or hitting the road.
Blogs:
Videos:
Contact your local dealer or rep today to learn more about finding the proper pressure for your tires or to learn more about the numerous low-pressure tires we offer for your farm.