Galaxy's Line of Radial OTR Tires


Last year, we launched a new line of Galaxy radial off-the-road (OTR) tires. We're extremely excited about new radials and their ability to solve the real-world challenges facing today's businesses and operators—helping them reduce downtime, increase tread life, gain better traction, and boost fuel economy. One of the most unique features of our new line of tires is the improved technology that allows them to provide better traction and performance without added weight or cost.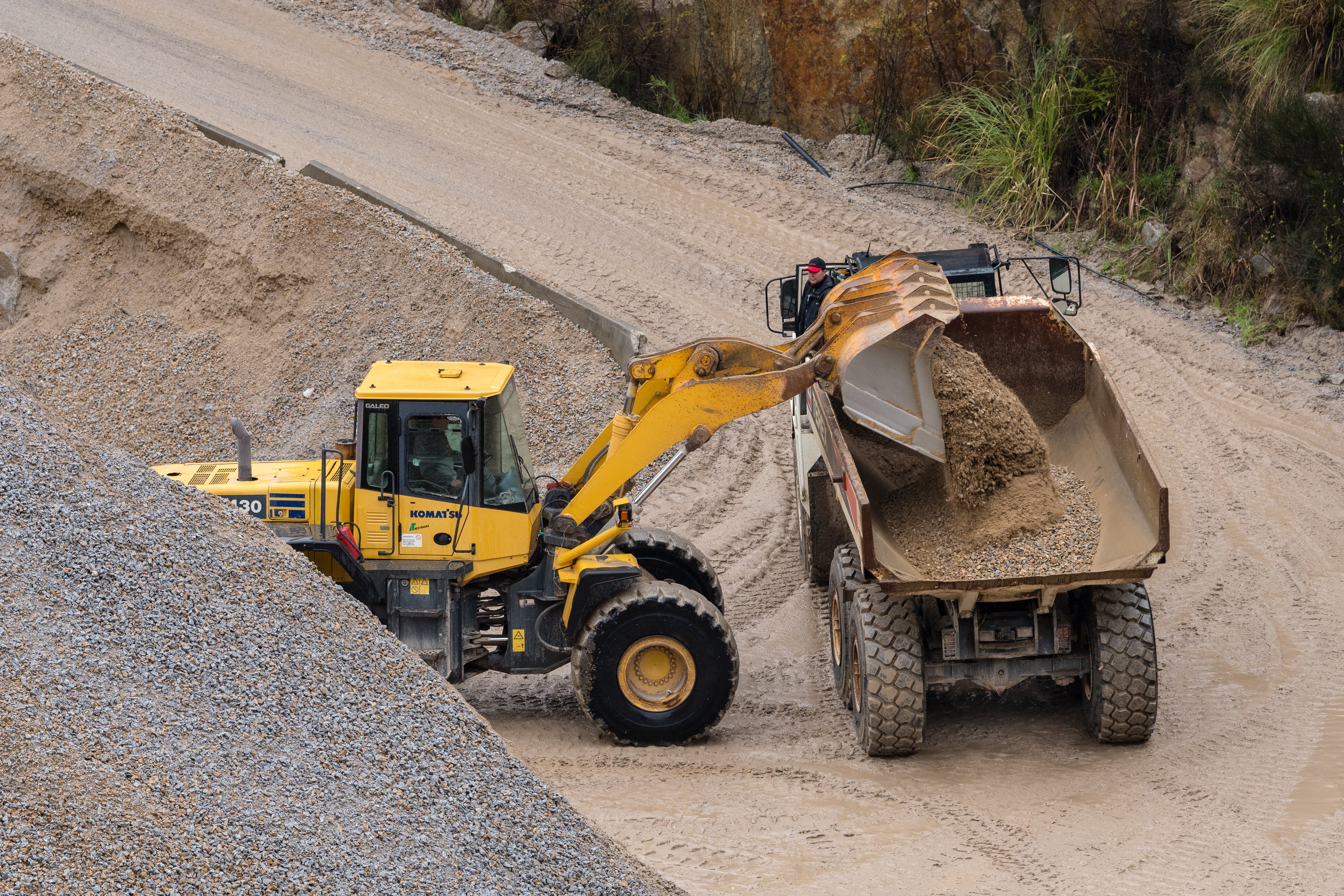 Innovative Approach to Tires
When designing our Galaxy Radial OTR tires, we asked our customers what characteristics they look for when choosing a tire. While we got a wide range of responses, a few traits—stability, traction, load-carrying capacity, great value (ROI), cut and puncture resistance, durability, long lifespan, and retreadability—were almost universally sought after. And all of these qualities were taken into consideration when developing our new radial OTR tires.
A Cooler Running New Tire

Our new Galaxy Radial OTR tires are proving that heavier tires are not always better They're designed with innovative features to battle heat (the enemy of all tires) and deliver the best return on our customer's investment. Our Galaxy Radial OTR tires are built to place the optimal footprint on the ground and offer a low rolling resistance, which results in less heat generation and a longer-lasting tire. This design is complemented by the increased tread found in the crown of our tires.
In fact, the lighter weight of our new Galaxy radials is a testament to the massive amount of engineering and innovation involved in the creation of this game-changing product, and the versatility of the radial technology found in these premium tires allows customers to keep up with fast-paced markets. Despite the reduced weight of our new Galaxy tires, they're designed specifically to last longer, improve operational efficiency, reduce total cost of ownership, and add some weight to your bottom line.
More Rubber Where You Need It
While increasing the ply rating or simply adding more rubber (both add weight) can give customers a robust impression of a tire, our new line of Galaxy Radial OTR tires use a combination of special rubber compounds, reinforced sidewalls, and special belt package to build some of the industry's toughest tires. And, since all that high-end engineering and manufacturing allows us to trim weight from the overall construction of the tire, we're able to put an abundance of rubber on the tread, ensuring plenty of traction over the life of the tire—without a weight penalty.



Tread of our Galaxy LDSR 300 Compared to Brant T and Brand M
Increased Traction, Reduced Fuel Costs
The large contact patch produced by our Galaxy Radial OTR tires also increases traction, reduces slippage, and helps to minimize fuel consumption. Additionally, the large contact patch ensures that machines put the maximum amount of their horsepower on the ground—where it counts. Because of the lighter weight of our Galaxy Radial OTR tires, all of this is accomplished without a machine needing to propel the extra weight of a heavier tire, further increasing the advantage of our OTRs.
Remember, when the time comes to equip the machines in your fleet with new tires, heavier isn't always better, and light isn't always right (except in the case of our Galaxy OTR radials). Rather, choose a tire that was specifically designed to handle the challenges you'll subject the machine to. Not sure where to start? Contact your local tire dealer or representative to learn about our line of application-specific Galaxy Radial OTR tires.