Application-Specific Tires for Electric Construction Equipment

The use of electric equipment is building in popularity on construction sites across the globe and is poised to surge in the coming years. Driving this interest in electric equipment is everything from a growing number of electric offerings from equipment manufacturers to rapidly improving technology and the numerous advantages offered by going electric. Electric equipment presents new challenges to tires, however, and fleet managers will want to consider their unique needs when selecting them.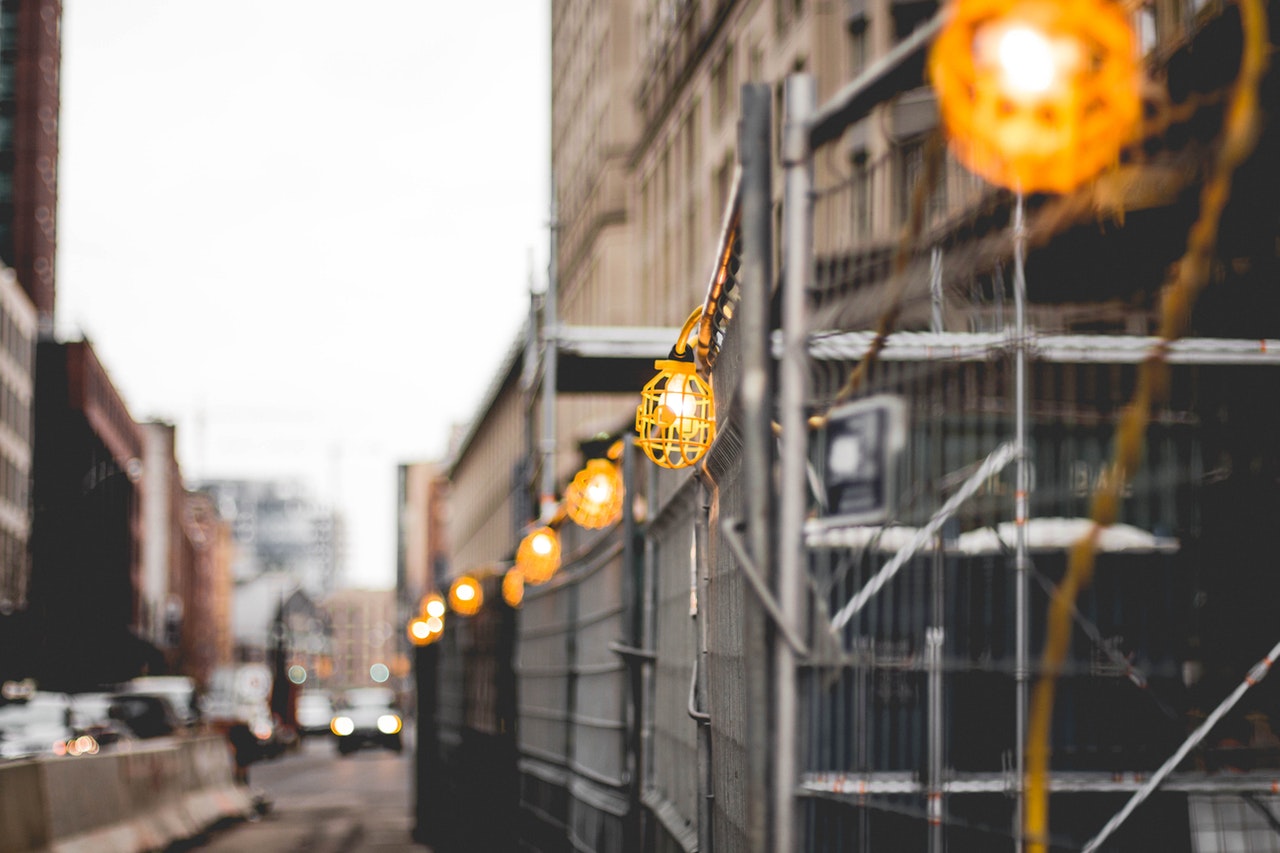 What's Powering Interest in Electric?

One of the primary reasons for the expanding interest in electrification is the total cost of ownership (TCO). A 2019 study concluded that heavy electrified machinery could deliver more than 20% lower TCO than similar equipment powered by internal combustion thanks to lower fuel costs, a more efficient drivetrain, and lower maintenance costs.
When compared to traditionally powered equipment, electric equipment also provides increased versatility. Electric equipment is able to operate in enclosed areas where ventilation is an issue and in tightly packed urban areas and other places where noise pollution is problematic.
Electric construction equipment is also beneficial for operators. It's easier to operate, quieter, and more comfortable due to fewer vibrations. Ultimately, electric equipment can lead to happier, healthier, and more productive employees, which is something every construction business should think about considering the labor shortage facing the industry.
Lastly, electric equipment is greener—construction is responsible for 11% of energy-related carbon emissions. One can only imagine that the type of equipment used on a project will someday factor into green building certifications. It's also reasonable to assume that future regulations will limit emissions from construction equipment.

Challenges of Electric Equipment


The benefits of electric equipment are numerous, but moving fleets from traditional power to electric is not without its challenges, including the demands it places on tires. There are three particular issues presented by electrification: the near-instant torque provided by electric motors, the heavy weight of the batteries that power them, and the need to operate as efficiently as possible to preserve battery power.

Electric Motors

Electric motors provide instantaneous torque—and peak torque at every operating speed—compared to diesel machines, which require ramping up engine speeds to develop torque. Diesel equipment is also known for producing a delayed feeling between the operator's control and the equipment's movement.
The instantaneous power of electric construction equipment is great for performance. However, it also means that the full force of the motor is immediately applied to the machine's tires, which can accelerate wear and place a great deal of stress on a tire's casing, bead, and sidewalls.


Batteries

The lead-acid and lithium-ion batteries that power electric construction equipment present another obstacle that their tires must overcome. The weight of batteries makes electric-powered equipment heavier than its diesel counterparts. Consequently, electric construction equipment requires robust tires with high load carrying capacities.

Rolling Resistance


Currently, one of the factors limiting the adoption of electric construction equipment is battery life—which is a place where tires play a considerable role. Tires that deliver lower rolling resistance can help electric equipment preserve battery power by limiting the amount of energy used by the tires and ensuring long service cycles before needing recharging.

Application-Specific Tires for Electric Equipment

While there are no tires made specifically for electric construction equipment, many of today's current construction tires will meet its needs.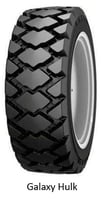 High-quality bias tires, like our Galaxy Hulk (a favorite for skid steers and backhoes), feature a super-tough casing, robust bead, and super-strong sidewall to handle the instant power provided by electric motors—and have the capacity to handle the extra weight of their batteries. The Hulk is made using a durable compound and features an extra-deep tread that can stand up to hard-wearing applications, like being equipped on electric equipment.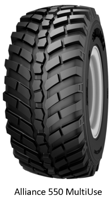 Radial tires like our Alliance 550 MultiUse—a popular fitment on everything from industrial tractors to excavators to skid steers—are another solution to the issues presented by electric equipment. Low rolling resistance is one of the primary advantages offered by radial construction, as it helps in the efficient transfer of the motor's energy and ultimately keeps electric equipment running longer.



Yokohama Off-Highway Tires America

Yokohama Off-Highway Tires America (YOHTA) has numerous solutions to stand up to the needs of electric equipment—both bias and radial. To learn more about our vast range of construction tires—for diesel-, electric, and hybrid-powered equipment—contact your local YOHTA dealer or rep.