Combine and Grain Cart Tires: A Quick Guide to Alliance's Harvest Tires
We're dedicated to making application-specific tires that meet the real-world challenges our customers face. With harvest fast approaching, we're reminded that our ag customers have a variety of needs, face unique issues, and operate within different budgets—after all, a farmer with 500 acres has different demands than one with 5,000. This is why we have a combine and grain cart tire for every customer.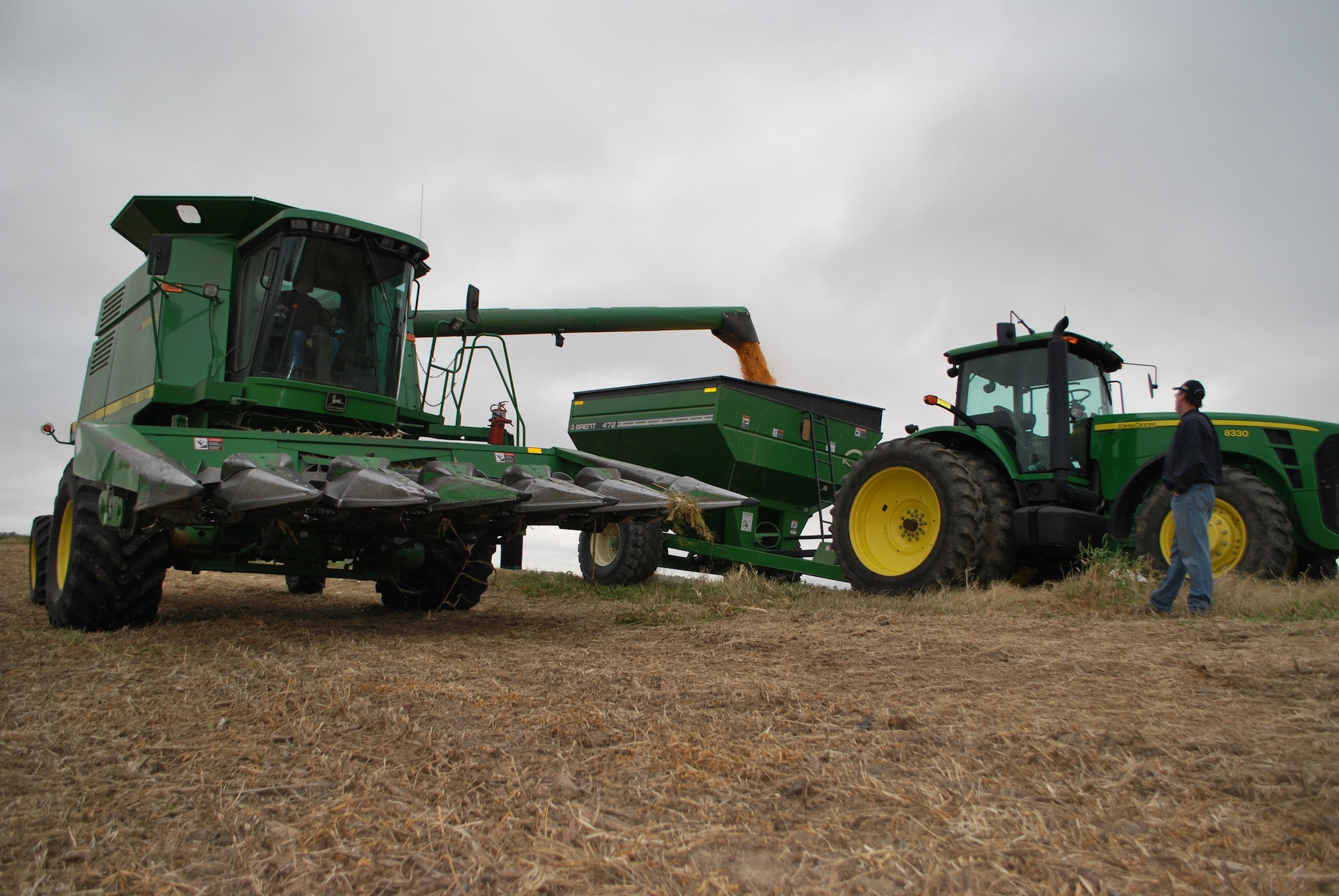 Whether you're in the market for a premium radial featuring the latest in tire technology or a bias-ply workhorse, Alliance has an application-specific option for you. Here are some of our most popular harvest tires.
Alliance AgriFlex+ VF Combine and Grain Cart Tire Overview and Options
Alliance AgriFlex+ combine tires provide a high-tech solution for maximizing harvest loads and minimizing the negative impact massive machinery can have on delicate fields. They are able to safely carry up to 40% more load than a traditional radial tire at the same inflation pressure, or carry the same load at 40% less pressure—delivering a tire solution for your farm's heaviest equipment that causes less soil compaction and provides benefits of a putting a larger footprint on the ground, like more traction and better fuel economy.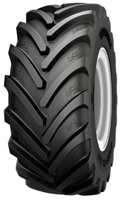 Alliance AgriFlex+ 372 CFO: Engineered for carrying massive loads, the CFO designation stands for Cyclical Field Operation, which indicates a tire's ability to increase its capacity when operating in cyclic conditions (where load increases and decreases dramatically). The impressive steel-belted AgriFlex+ 372 is rated to carry 186% of the load of a comparable standard radial tire, and is rated for loads as high as 26,370 pounds when used in cyclic conditions. This is our go-to VF tire for combines and grain carts—it's available in sizes to fit all configurations, including large singles and straddle duals.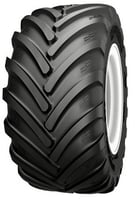 Alliance AgriFlex+ 377: Designed for use on grain carts, the AgriFlex+ 377 produces a wide, even footprint to decrease soil compaction and has rounded shoulders to reduce rutting, helping protect the soil. Engineered to stand up to the stoutest stalks, the AgriFlex+ 377 features a reinforced carcass, steel belts, and a stubble guard compound for longer life.
All of the combine tires mentioned above also come in IF versions that provide up to 20% more load-carrying capacity than radial tires, or that have the ability to carry the same loads with 20% less air pressure.
Alliance Radial Combine and Grain Cart Tire Overview and Options
As harvest machinery has grown larger and heavier, radial tires have come to dominate the field. Radial tires offer a host of advantages over their bias counterparts, including a wider footprint, more flotation, less soil compaction, better traction, and longer life.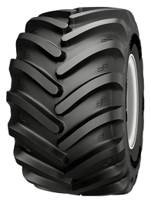 Alliance 376 MultiStar: A favorite for a variety of harvest applications—with specific sizes within the family for combines, grain carts, and high-horsepower tractors operating both in the field and on the road. A large, flat tread face, slightly rounded shoulders, and D speed rating make the Alliance 376 MultiStar an efficient operator on hard surfaces, while strong casing, steel belts, and stubble guard rubber compound ensure lasting performance in the field.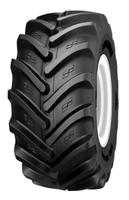 Alliance AgriStar 375: Made specifically for combine harvesters, the AgriStar 375 delivers the compaction-minimizing footprint commonly associated with radial tires, along with steel-belted construction and stubble guard compound that a tire needs for many seasons' worth of service. In the field, the AgriStar's R1-W tire tread pattern and sharp shoulders deliver fantastic traction, while its D speed rating allows it to travel at road speeds.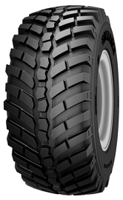 Alliance 550 MultiUse: A favorite with everyone from municipal mowing operations to commercial snow removal providers to farmers, our Alliance 550 MultiUse tire is becoming increasingly popular for use on combines, particularly those operating on the steep hillsides. For example, farmers harvesting on the 40%, 50%, and even 60% slopes of eastern Washington praise the steel-belted 550 for the stability and traction its unique block-tread design provides, not to mention their reliability and long wear. 550 tires in combine sizes feature stubble guard rubber compound.
Alliance Bias-Ply Combine Tire Overview and Options
Until recently, bias tires were the predominant tire found on farm equipment. Although many farmers are moving to radials, others still favor bias tires for their low up-front cost; excellent stability; and stiff, strong sidewalls. Alliance has built its global reputation on top-shelf tire technology like high-speed radials and VF tires...but it applies its manufacturing skills and precision to its bias-ply tires, too.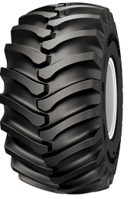 Alliance 349 Yield Master: The Alliance 349 Yield Master provides great traction—reducing wheel slip and lowering fuel consumption. Built to stand up to the rigors of harvest and prevent unforeseen downtime, the Yield Master is constructed with a robust nylon casing and reinforced bead.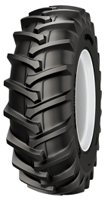 Alliance 347: Everything you're looking for in a combine tire, the Alliance 347 delivers day-in, day-out performance to mid-sized combines without any headaches. Built for low maintenance and lasting wear, the 347's 23-degree lugs provide plenty of traction and stability without the upfront cost of some of its more advanced siblings while a robust nylon carcass ensures lasting performance.
The Alliance Advantage
In addition to the high performance and low total cost of ownership offered by our Alliance combine and grain cart tires, they're also backed with one of the best warranties in the industry—we back our steel-belted AgriFlex IF/VF tires with a 10-year warranty and all of our other farm tires for 7 years.
To learn more about the tires mentioned above, or any of our other great combine and grain cart tires, contact your local dealer or rep today.