Selecting an Application-Specific Skid Steer Tire for Landscaping

Thanks to their well-deserved reputation for versatility, the use of skid steers is expanding from industries such as construction and material handling to fields like landscaping. Replacing manual labor with mechanization, along with increasing the productivity and efficiency of landscaping crews, is driving skid steer popularity with landscape contractors. Those landscapers will find it exciting to learn that they can further increase the advantages skid steers offer—while also protecting sensitive surfaces like turf and reducing costs like fuel and tires—with application-specific tires.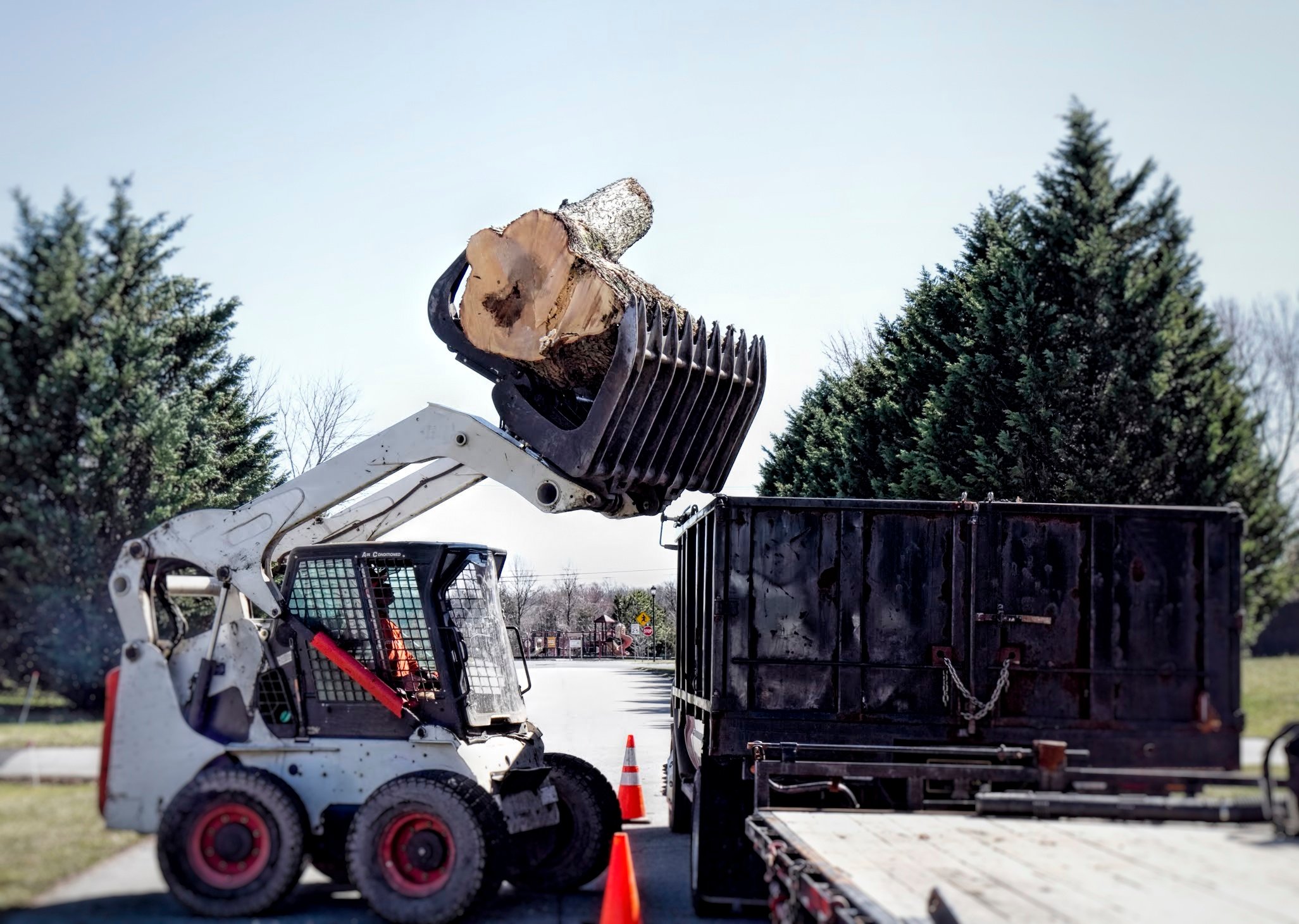 Application-Specific Skid Steer Tires


Many of today's skid steers come from the manufacturer with tires designed to perform in all conditions. However, as the old adage states, jack of all trades, master of none. Landscape contractors looking to take their operation to the next level will benefit from choosing an application-specific skid steer tire engineered for work on fragile landscaped surfaces like golf courses, cemeteries, ball fields, and public parks.


R-4 Skid Steer Tires


It's common for OEMs to equip their skid steers with R-4 tires, sometimes also called "industrial" tires. Known as a do-everything tire, R-4s are prized for their ability to handle a variety of terrains and jobs, not unlike skid steers themselves. Featuring a shallow bar-tread pattern, R-4 tires provide excellent traction, making them ideal for jobs that involve pushing (like grading or shoveling) or operating in muddy conditions. One place R-4 tires don't excel is on delicate turf—the features that enhance the traction of R-4 tires traction can also tear up easily damaged surfaces.
Of course, not all R-4s are created equal. In fact, we took the R-4 tire to a whole new level. Our Alliance 550 Multiuse radial tire features a block tread, low solid-to-void ratio, and steel-belted construction, allowing it to minimize its impact on fragile grass and landscaping.


R-3 Skid Steer Tires


It should come as no surprise that R-3 tires, also commonly called "turf" tires, are best suited for skid steers that primarily operate on delicate surfaces. R-3 tires are specifically designed to minimize soil disturbance—featuring block-lug tread patterns, high solid-to-void ratios, and rounded shoulders that prevent rutting and tearing.
Our Galaxy Mighty Mow tire (available in the popular skid steer sizes 10×16.5 and 12×16.5) is engineered for applications that require a gentle touch. Providing maximum flotation to avoid damaging grass and root systems, shallow tread depth to reduce rutting, and rounded shoulders to put an end to tearing up turf while turning, the Galaxy Mighty Mow is the go-to tire for landscapers working on surfaces that demand the utmost care.


The Galaxy Garden Pro MPC


A game-changing tire, our Galaxy Garden Pro MPC defies categories, making it a fantastic choice for landscape contractors who spend a substantial amount of time on delicate soils but also need a tire that can excel in other conditions. The Garden Pro is just as at home working on hard surfaces as it is soft. Whether it's loading patio bricks onto a truck in the yard or moving them across a customer's prized lawn, the Garden Pro's deep tread (roughly 50% more tread depth than a typical R-3 tire) makes it a long-wearing tire on asphalt and concrete while its radial construction provides a wide footprint for use on gentle surfaces. Currently, the Galaxy Garden Pro is available for rim sizes down to 12 inches, but we have a 10-inch tire coming soon!
Consult the Pros
The right skid steer tire for your landscaping service can help cut costs, increase efficiency, and improve customer satisfaction—not to mention give you an advantage over your competitors and increase profits. Not sure which tire is right for your operation? Contact your local dealer or rep today and let them help you find an application-specific tire that will drive your business.