National Ag Day and the Distribution Chain
On March 21, 2017, the United States will celebrate the people responsible for feeding the world's seven billion people with National Ag Day. We know the hard work that goes into getting food from the farm to your table—and we're proud to say our tires can be found every step of the way—in the fields of the country's 2.2. million farms, on the pavement beneath the nation's 3.5 million truckers, and everywhere in between.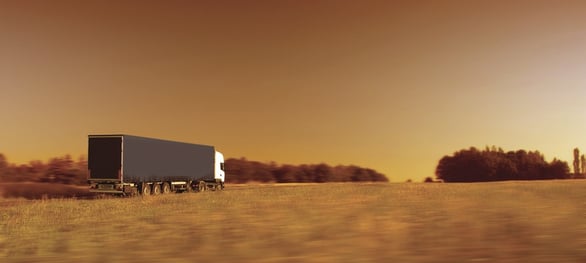 Our Alliance farm tires are helping farmers do everything from increasing productivity and efficiency to reducing the damage done to fields while producing the food, fuel, feed, and fiber needed to meet our national and global demands. We continue to create tires for increasingly large and powerful farm machinery, enabling operators to carry heavier loads, cover more ground, and keep up with the demands made by a growing population.
Along the distribution chain, our Galaxy industrial tires play a vital role in the packing houses, processing facilities and warehouses where our nation's food supply is handled and stored. With a reputation for durability and longevity, Galaxy tires reduce downtime and keep machinery moving, ensuring the movement of food across the country and around globe. In support of these operations, we continue to grow our line of severe solid duty (SDS) tires that help cut costs by providing a super-long-lasting no-down-time tire for concrete floors and metal loading docks.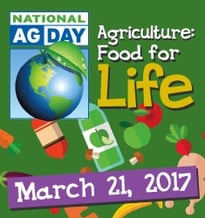 For the billions of dollars' worth of American farm products heading to customers overseas, Galaxy and Primex forklift and container handler tires are on the docks, loading ships at ports from sea to shining sea. In the ports, the far-reaching effects of agriculture can be seen clearly. In 2014, for every $1 billion of U.S. agricultural exports, 7,550 U.S. jobs were needed, and of the 1,132,000 full-time agriculture jobs, 808,000 jobs are in the nonfarm sector.

With our new line of Constellation truck tires, we have taken everything we've learned from our great OTR tires to fill another role in the food distribution chain, and we're excited to think about how we're helping move food from the field to the elevator or packinghouse, and from warehouses to supermarkets. Also, with the launch of Constellation, it's now possible for one of our tires to be a part of every stage of the food cycle, from farm to fork.
Sometimes it can be hard to imagine that the food on your plate started as a seed in a part of the country hundreds—if not thousands—of miles away, but on National Ag Day, take a minute to think about all the work it takes to produce your food…then take another minute to reflect on all tires that helped get the bounty from that seed to your plate.
No matter what part of the food cycle your business is in, we have a tire for you. Contact your local tire dealer today and learn how our offerings can benefit your operation.