Talking to the Next Generation of Farmers


As part of our first-year sponsorship of the National Tractor Pullers Association (NTPA), company representatives attended several tractor pulls this year to talk to today's generation of farmers as well as the next.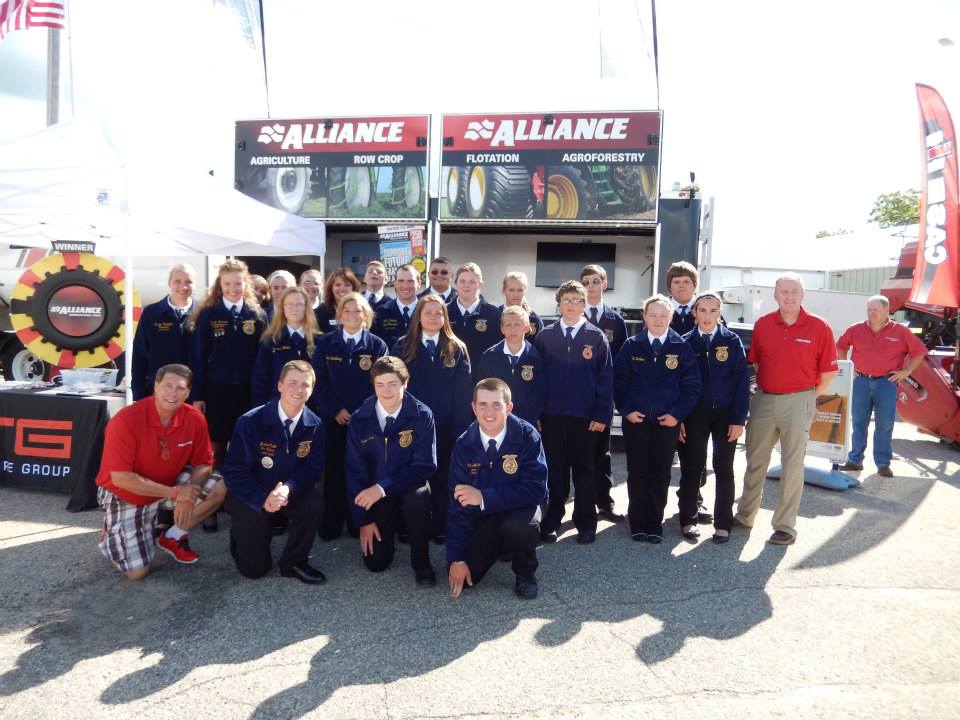 A new interactive trailer featuring displays on Alliance brand agricultural tires and a spinning wheel was the centerpiece of our event activities. The spinning wheel gave visitors the opportunity to win a variety of prizes and also played a role in the company's efforts to support local FFA and 4-H groups. With each spin of the wheel, we donated $1 to the designated youth group. In addition, every photo posted by event attendees on
Facebook, Instagram, Twitter or other social media using the hashtag #alliancetirepulls increased the donation by another $1. We made a total of $1,500 in donations to the FFA in Tomah, Wis., the 4-H Club in Chapel Hill, TN, and the 4-H Club in Wood County, Ohio.
The 4-H and FFA groups helped us promote the trailer at each event which gave us the opportunity to meet and work with their local youth members. It was a great experience and gave us optimism about the future of our country in general and the family farm in particular. These were some outstanding young people! We applaud the efforts of the FFA and 4-H to develop the leaders of tomorrow and look forward to more collaborative efforts at NTPA events in 2015.