Customers Love Our Alliance 376 Farm Tire
One of the great joys of the summer for our team is pulling season. And while we love the excitement of the pulls, the main reason we attend so many National Tractor Pullers Association (NTPA) events is the opportunity to meet with the people using our tires day in and day out. We believe that learning from these interactions is one of the reasons why we've been so successful in addressing the needs of today's farmer. Sometimes, though, someone like Cole Feldt from Grafton, Iowa just wants to visit our booth and tell us how much they love our product…and as much as we love feedback, we also really enjoy praise.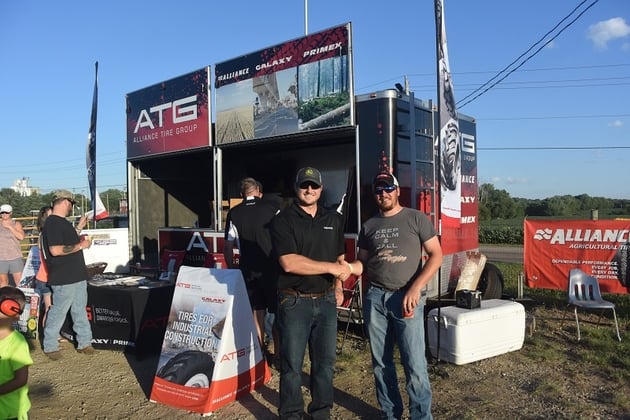 We met Cole when he stopped by our booth at the NTPA's North Iowa Nationals in Rockwell, Iowa and his enthusiasm for our big Alliance 376 tires was overwhelmingly positive. In fact, Cole loves our tires! According to Cole, the Alliance 376 flotation radials hold up much longer, wear more evenly, and haven't had any of the sidewall cracking that he's experienced when using other brands.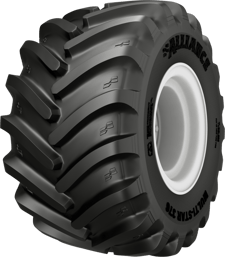 Another thing that Cole mentioned he admired about Alliance was the great support behind the brand, which makes all those hours we spend at NTPA events, rodeos, and country fairs (not to mention all the individual farms we visit over the course of a year) worthwhile—because you can't solve the issues facing farmers if you don't know what they are, and the best way to address them is with firsthand knowledge of the problem.
Cole told us that the co-op he works for has been so happy with the performance of our Alliance 376 flotation radials, they fitted a recently purchased new machines with Alliances and they couldn't be happier with their decision. Thanks for support, Cole!
We're proud to be the exclusive tire sponsor of the NTPA, and will be attending pulls all summer long. If you have a question about our tires, a need that the market isn't filling, or a story like Cole's, stop by our booth and tell us about it! If you're interested in seeing the big advantages our big tires can offer your operation, contact your local tire dealer today.