As of Jan 1, 2021, Alliance Tire Group and Alliance Tire Americas, Inc. changed their names to Yokohama Off-Highway Tires and Yokohama Off-Highway Tires America, Inc respectively. The Alliance, Galaxy and Primex brands and product names remain unchanged. Product information is available at www.yokohama-oht.com.
The Alliance Tire Group is amping up this year's Rock The South with social media contests that will allow lucky winners to meet country superstars Luke Bryan and Sam Hunt this weekend at the massive music festival in Cullman, Alabama.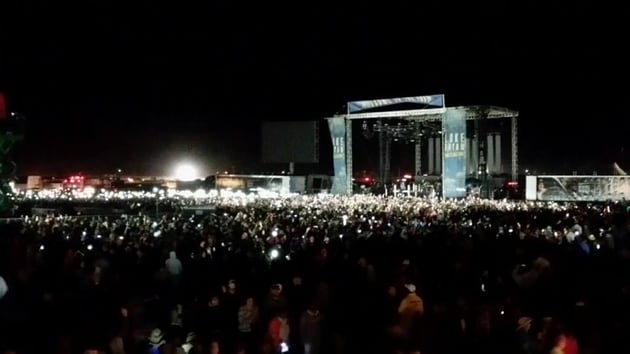 ATG—a superstar manufacturer of farm, construction and logging tires—will be at the show this weekend as a sponsor, offering fun and prizes in a company booth. Concertgoers who take a screenshot of themselves using the ATG Snapchat filter at the show and tweet it with the #ATGRocks and #RockTheSouth hashtags are automatically entered into a sweepstakes to win a chance to meet Sam Hunt on Friday night or Luke Bryan on Saturday.
One lucky winner will be chosen at 7:00 pm Friday and another at 7:00 pm Saturday and will have 15 minutes to respond…otherwise, another winner will be selected. So keep your phone on vibrate!
"We had a great time at Rock the South last year meeting friends, fans and farmers, and we're turning it up this year to give folks a chance to meet some of the most exciting headliners in country music," says Barry Clifford of Alliance Tire, who will be staffing the booth Friday and Saturday. "Come by the Alliance Tire booth Friday or Saturday and say "hi," crank our Spin and Win wheel, get details on our contest or just hang out."
Clifford says contest rules are posted on Alliance Tire's Facebook site and will be tweeted out with the #RockTheSouth hashtag. Each meet-and-greet prize includes a winner and one friend.