As of Jan 1, 2021, Alliance Tire Group and Alliance Tire Americas, Inc. changed their names to Yokohama Off-Highway Tires and Yokohama Off-Highway Tires America, Inc respectively. The Alliance, Galaxy and Primex brands and product names remain unchanged. Product information is available at www.yokohama-oht.com.
The Alliance Tire Group, whose Alliance, Galaxy and Primex brands make it a leading global manufacturer of off-highway tires and tires for farm equipment, has signed on as a sponsor of country music star Luke Bryan's 2015 Farm Tour, which will hit working farms near eight cities this fall.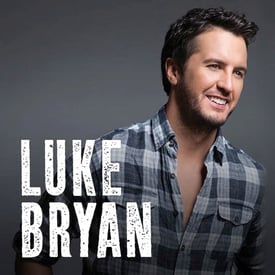 As in previous years of the Farm Tour, a portion of the ticket proceeds will fund the Luke Bryan Farm Tour Scholarship, providing local college scholarships for students from farm families within the communities the tour plays.
Alliance will promote its Farm Tour sponsorship with free-ticket giveaways and promotional contests over the next few months. For details on promotions, "like" Alliance Tire Americas on Facebook or follow the company on Twitter.
Luke is the real deal—he grew up farming peanuts, cotton and corn in Georgia. He knows farming, and he knows hard work. As a company dedicated to farmers and helping them do the tough work of feeding, fueling and clothing the world, we can relate to that.
He also shares Alliance Tire's commitment to giving back to the rural community. Whether it's through our connection to Luke's Farm Tour, our sponsorship of the National Tractor Pullers Association, or our support of FFA and 4-H programs, Alliance Tire is committed to supporting American agriculture and contributing to programs that serve the next generation of our nation's farmers. There's no better place to celebrate that than on farms across the country, enjoying Luke's great music.
Dates* for this year's Luke Bryan Farm Tour are:
September 30 Ft. Wayne, IND M&J Farms
October 1 Lexington, KY Talon Farm & Winery
October 2 Knoxville, TN Maple Lane Farms
October 3 Columbia, SC Culler Farms
October 7 Starkville, MS Holtzcamp Farms
October 8 Tuscaloosa, AL Twin Creeks Farm
October 9 Macon, GA Midway, Central City Park
October 10 Valdosta, GA MJ Taylor Farms
* (dates & cities subject to change)
Again, join us on Facebook and Twitter and stay tuned for your chance to win Luke Bryan 2015 Farm Tour tickets.