As of Jan 1, 2021, Alliance Tire Group and Alliance Tire Americas, Inc. changed their names to Yokohama Off-Highway Tires and Yokohama Off-Highway Tires America, Inc respectively. The Alliance, Galaxy and Primex brands and product names remain unchanged. Product information is available at www.yokohama-oht.com.
Alliance Tire Americas announced its fourth year as a sponsor of the National Tractor Pullers Association (NTPA). Alliance is the exclusive tire sponsor for NTPA, and also sponsors "Bank Robber," a two-time NTPA Grand National Modified Division champion owned by Iowa farmer Doug Lively.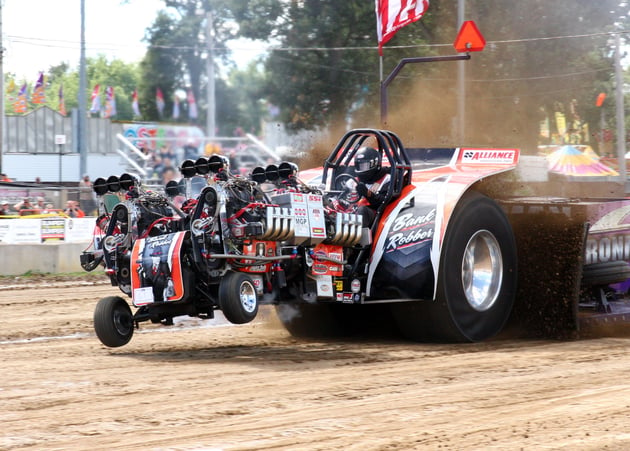 "Our partnership with NTPA has provided us with a great opportunity to meet our customers not just on the farm or at the jobsite, but in a great environment for family fun," says Dhaval Nanavati, Alliance Tire Americas' Vice President of Sales. "We attend many of the pulls with our Alliance Tire trailer and Spin & Win wheel throughout the season, and often come across fans who have Alliance tires on their tractor or Galaxy tires on their skid steer. NTPA pulls are a great way to celebrate our customers and the rural communities they live in."
Nanavati notes that working with champion puller Doug Lively has given him and his team plenty of time to dig into the details of tire performance—on the track and on the farm. Lively has tested Alliance 354 IF increased-flexion radial tires on his tractor, operating in dust and mud and running them over the road for hundreds of miles.
"Nobody appreciates great tires more than a tractor puller or a farmer," Nanavati says.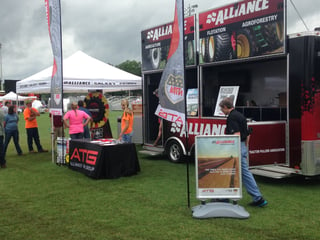 He adds that NTPA pulls will also be a great venue to introduce thousands of truckers to the company's new Constellation brand of truck tires.
Alliance is bringing its custom trailer—filled with giveaways as well as farm tires for guests to examine—to its first pull of the year Friday, May 19 at Pine Tops, NC. Follow #alliancetirepulls on Twitter and watch for Alliance's new Snapchat filter for details on the company's booth at the event.

Alliance will promote its presence at NTPA events through social media, including its Facebook page and the #alliancetirepulls hashtag on Twitter.