As of Jan 1, 2021, Alliance Tire Group and Alliance Tire Americas, Inc. changed their names to Yokohama Off-Highway Tires and Yokohama Off-Highway Tires America, Inc respectively. The Alliance, Galaxy and Primex brands and product names remain unchanged. Product information is available at www.yokohama-oht.com.
Farmers can receive rebates of $100 to $125 per tire on purchases of two to 16 qualifying Alliance Agriflex increased flexion (IF) or very high flexion (VF) tires under an autumn rebate announced today by Yokohama Off-Highway Tires America. The rebate covers more than 80 sizes and tread patterns among Alliance's Agriflex 354, 363, 372 and 389 tire lines purchased between August 15 and October 31, 2019.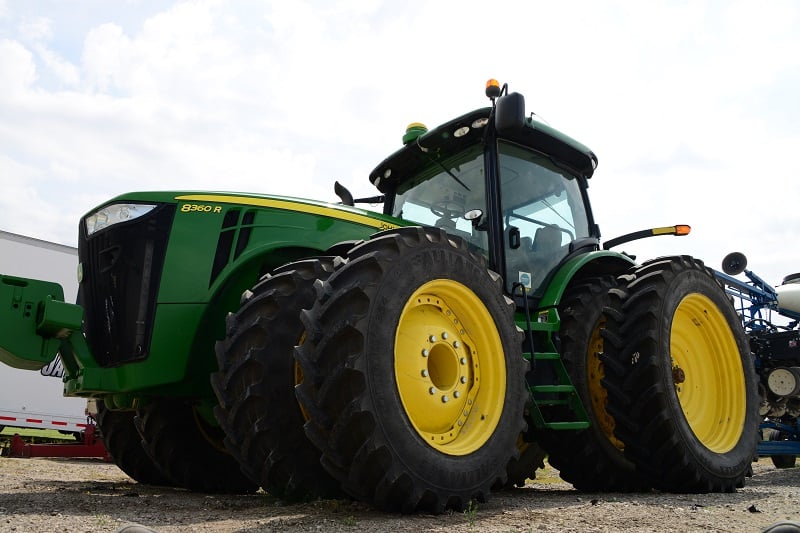 Tires eligible for the rebate include tires for tractors, combines, self-propelled and towed sprayers, grain carts, manure tanks and other farm equipment. The Agriflex line is dedicated to high-flexion tires that require 20 to 40 percent less inflation pressure to carry the same load as same-sized conventional radials, or can carry 20 to 40 percent greater load at the same inflation pressure as standard radials.
Farmers who choose the low-pressure benefits of IF and VF tires can significantly reduce soil compaction on their fields. Soil compaction can limit crop yields and water infiltration for years.
"This rebate reflects Alliance's commitment to give farmers low-inflation-pressure options for every machine on the farm, which we call our Alliance Whole Farm Concept," says Brian Sheehey, Vice President—Marketing for Yokohama Off-Highway Tires America. "Reducing soil compaction starts with tractors and combines, but to be truly effective, the effort has to extend to include the other equipment that passes over the field. We are dedicated to making sure farmers can achieve that, and this rebate helps add a little extra incentive to start now."
The rebate applies to purchases of two to 16 qualified tires. Completed forms and original receipt or invoice must be postmarked by November 30, 2019 and received by December 15, 2019.