Alliance Flotation Tractor Tires
Some problems have plagued farmers forever, like uncooperative weather and wet fields, while other issues are more modern, like the effect super-powerful and heavy tractors have on farmland. Farmers can't control the weather or the need for larger tractors, but there is one solution that addresses the issues posed by both these problems: flotation tires.

What are Flotation Tractor Tires?

Flotation tires have a wider, larger footprint than standard tractor tires which allows the tire to spread the weight of the tractor over a greater surface. The larger surface area helps "float" the tire on top of the soil to reduce soil compaction—which can negatively impact yields—and reduces the chances of creating deep ruts. The benefits of flotation tires are found in all types of conditions, but they really shine when used on heavy, wet, and easily compacted soils.
Alliance Flotation Tractor Tires


Alliance is a long-time leader in flotation tires—in the early 1990s, it pioneered flotation technology, bringing one of the first bias-ply flotation tires to market. Not long afterward, Alliance introduced the world's first radial flotation tire. The Alliance brand remains at the cutting-edge of flotation technology; it was the first to introduce all-steel radial flotation tires and launched the world's first VF flotation tires.
Alliance's Range of Radial Flotation Tractor Tires


Alliance's commitment to flotation technology and recognition of the important role they play on modern farms is demonstrated in its deep and varied range of flotation tires and dedication to providing a compaction-reducing tire for every piece of equipment in the field. After all, the benefit of flotation tires on a tractor is reduced if the implement towed behind it is running on standard tires.
Alliance MultiStar 376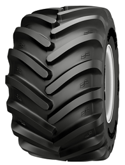 A huge contact patch and steel-belted construction help the Alliance MutiStar 376 distribute the weight of high-horsepower tractors evenly over a large patch of ground. A classic R-1 tread pattern provides plenty of traction for fieldwork and has excellent self-cleaning properties for dirty work. Built to last, the 376 features a robust casing, durable sidewall compound, and a special stubble guard tread compound.
Alliance AgriStar 378 XL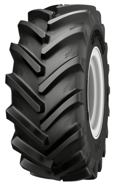 Built XL for big tractors that need maximum flotation, the 378 puts down a wide, even footprint thanks to a super-strong casing and rigid belts. The 378's deep R-1W tread provides exceptional traction in wet, muddy fields, and a D-rating allows it to travel at speeds up to 40 mph on the road. One tough tire, the 378 is designed with reinforced sidewalls and a special rubber compound to ensure lasting performance.
Alliance AgriStar 375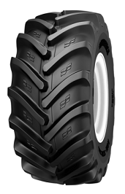 The Agristar 375 is designed to help high-horsepower tractors carry pull loads and operate at low inflation pressures. An aggressive R-1W tread pattern and sharp shoulders enable exceptional traction and reduce slipping in the most challenging conditions. The 375 features steel-belted construction and uses a special stubble guard compound to ensure a long and productive life, even working in heavy crop residue.
Alliance 360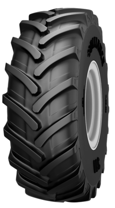 The Alliance 360 is a super-wide tire designed to help agricultural tractors carry heavy loads in the field without causing compaction and damaging valuable fields. The 360's large footprint works in combination with its low-angled lugs at the shoulder area to provide great traction, even in challenging conditions, while higher-angle lugs along the centerline keep the ride comfortable.
Alliance 550 MultiUse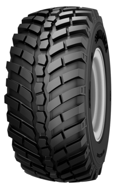 The Alliance 550 MultiUse is the go-to tire for tractors that spend time on both soft and hard surfaces. The unique block-tread design and steel-belted construction of the 550 allow it to deliver a comfortable ride and achieve high speeds when roaded, while also producing excellent traction and a wide, even footprint when working in the field.
Alliance AgriStar 365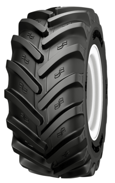 The Alliance AgriStar 365 VF features all the hallmarks of a modern ag tire with its low aspect ratio, use of advanced compounds, and incorporation of VF technology. Delivering superior traction and a large, compaction-reducing footprint, the 365 VF is able to carry the same load as a standard radial at 40% less inflation pressure, or 40% more load at the same inflation pressure.
Alliance AgriFlex 372/AgriFlex 372+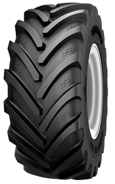 The large footprint found on the AgriFlex 372 improves traction, reduces fuel costs, and increases the overall operation productivity of today's largest and most powerful tractors. The AgriFlex IF 372 is able to carry up to 20% more load than a standard radial tire or the same load at 20% less inflation pressure. The AgriFlex+ VF 372 ups the ante, offering a 40% advantage over conventional radials.
The AgriFlex 372 IF 1250/50R32 CFO is the widest tire Alliance makes for tractors. The CFO (cyclical field operations) designation indicates that the tire is engineered to withstand the cycles of loading and unloading commonly experienced at harvest.
The Benefits of Flotation Tires

The primary benefit of flotation tires is that they spread the weight of heavy machinery across a larger surface area to fight against soil compaction and rutting. However, there are a handful of other advantages offered by flotation tires:

Their wide footprint puts a maximal amount of tread on the ground for superb traction
Flotation tires can help reduce slip and lower rolling resistance, which improves fuel efficiency
Alliance Advantage

Whether it's our broad spectrum of sizes, wide variety of equipment covered, or application-specific engineering, Alliance has a flotation option for almost every customer. If you want to learn more about flotation tires for your tractor—or what you pull behind it—contact your local dealer or rep today.