Equipping Skid Steers With Radial Tires
There's no arguing that classic bias tires like our Galaxy Beefy Baby—one of the earliest skid steer-specific tires in the industry—dominate the skid steer market. However, more and more operators are starting to find that radial tires help maximize the performance of these valuable machines and produce a much better return on their investment in tires.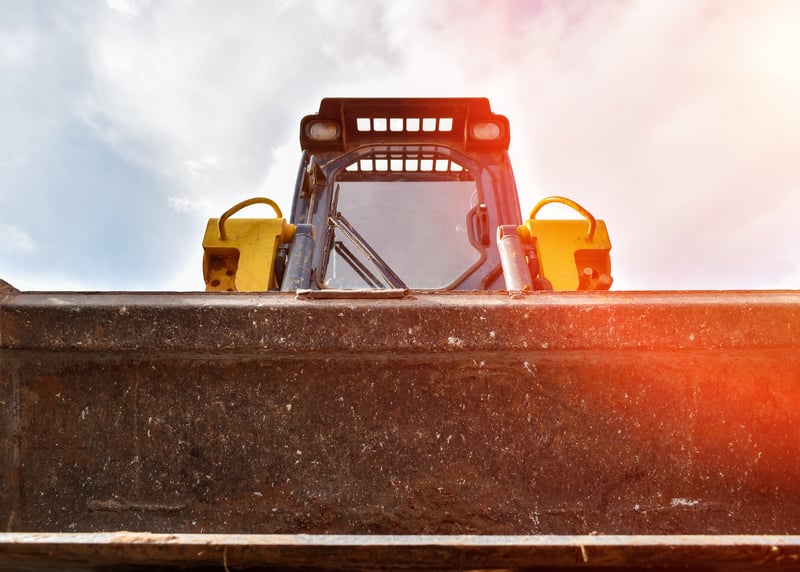 Application Specific

Similar to how today's skid steer operators will match one of the hundreds of available attachments to the task at hand, the multitude of available tires—solid, radial, bias—allows operators to fine-tune their machine for its job. Selecting the right tire (in many cases a radial) has an enormous effect on a skid steer's efficiency and productivity.

Radials on the Rise

Radial tires have long been fixtures in our daily life—they've been standard equipment on US-built cars since 1982. More recently, the agriculture industry has been rapidly radializing their equipment. One of the driving factors for the radialization of the farm is growth in the size and power of ag equipment. Skid steers have similarly experienced a growth spurt; in 2017, 84% of skid steer sales were of medium- and large-frame machines (1,750 pounds and larger). As skid steers increase in size and power, they demand high-performance tires capable of transmitting that power to the ground.

More horsepower on the ground means more pushing power and more digging and scooping power, helping skid steer owners maximize the return on investment (ROI) they make from their machines. Radials can increase the uptime, efficiency, and productivity of a machine, along with improving driver comfort and performance. They're also more durable and last longer, with a lower total cost of ownership (TCO) than bias tires—saving operators money over the long haul and bolstering bottom lines.

Why Choose Radials

Bias and radial tires are manufactured differently, so each type of tire has unique qualities. Bias construction creates a stiff tire with rugged sidewalls. Conversely, radial tires flex at the sidewall. The most obvious advantage of a radial's flexible sidewall is its ability to act as a shock absorber, improving operator comfort, reducing machine bucking, and minimizing the stress placed on equipment. Less likely to get noticed is the pliability of a radial's sidewall, which allows the tire to put a much larger footprint with more tread on the ground than its bias predecessor. The superior footprint of a radial tire improves traction and dissipates heat better than a bias tire, leading to reduced tread wear and significantly longer tire life.

Alliance 550 Multiuse

If you're interested in seeing what a radial tire can do for the performance of your skid steer, look no further than our Alliance 550 Multiuse tire. Farmers are already familiar with this everyday all-star; it's long been a popular choice for everything, including farm staples like combines, self-propelled sprayers, towed implements, and tractors. The same traction, fuel economy, and TCO the 550 delivers to farmers in the field is equally valuable to them on skid steers used for cleaning barns, moving feed, and snow removal. Built tough, the Alliance 550 is steel belted for improved puncture protection, while also providing a uniform footprint. Farmers aren't the only ones benefiting from radial tires on skids steers—we're also seeing more and more radial tires on machines doing everything from construction to municipal work.
Contact Us

If you want to learn more about our awesome Alliance 550 Multiuse radial, or any of our other industry-leading skid steer tires, contact your local dealer or rep today.