The Regional Effects of El Niño


A brutal week of weather in the Southeast, courtesy of Hurricane Joaquin, has left a substantial part of the Carolinas underwater and much of the Southeast rain-battered. We are left to wonder: is this just the beginning? While the weather we experienced last week might have been bad, it could just be a preview of what to expect when the next El Niño begins this autumn.
What is El Niño? The weather phenomenon known as El Niño is the result of the warm waters of the western Pacific Ocean flowing eastward and displacing the cooler surface water typically found in the eastern Pacific. This change in water temperature triggers an atmospheric shift that affects weather patterns across the world, especially in the late fall and winter. Many experts are currently predicting this year will be one of the strongest El Niño events in the last 70 years.
What does El Niño mean for California and the Southwest? California and the Southwest will get the brunt of El Niño's impact. They can anticipate a colder and wetter winter than normal. Since these areas tend to be fairly arid, the increased precipitation can make just driving on the roads a real concern. Wet roads and flash floods are just a few of the potential hazards facing people in California and the Southwest this winter.
The Aeolus HN357 delivers the performance truck drivers need when facing wet and muddy conditions. Designed to keep truckers on the road in adverse conditions, the Aeolus HN357 utilizes a staggered tread block design that delivers excellent performance in rain and mud. Set your trucks up with this great long-lasting tire this winter and rest assured that you're prepared for the worst.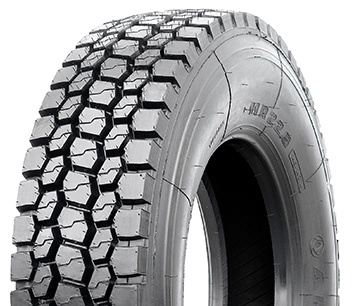 What does El Niño mean for the Pacific Northwest? Unfortunately for the drought-stricken Northwest, El Niño is predicted to bring warmer and drier weather. With warmer-than-normal temperatures and less precipitation, the Pacific Northwest is expected to see a reduction in lowland snow and a below-average mountain snowpack.
A milder winter in the Pacific Northwest could present an opportunity to extend the logging season. Our Primex LogStomper Xtreme tires deliver traction, stability, and exceptional performance on varied terrain. Not to mention they are built to last with a special cut- and chip-proof compound, providing the durability you need for an extra-long season.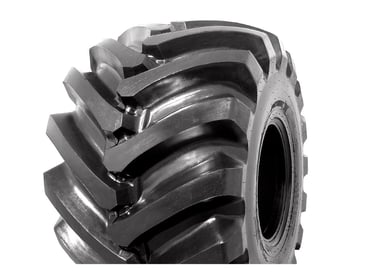 What does El Niño mean for the Midwest? El Niño normally results in a drier and warmer-than-average winter in the Midwest with less snow than average. Don't put away your snow tires just yet, though. It's possible for El Niño to produce winter storms that are less frequent, but much larger than average. It is not unheard of for those few storms to result in above-average snowfall.
Even though meteorologists are predicting a mild season, it doesn't mean you shouldn't be prepared for winter. The Alliance FarmPro 324 is a versatile tire that delivers excellent performance in all conditions. High quality and value priced, the FarmPro 324 is a great choice for chore tractors, whether they're pushing snow or hauling trailers. You can rest assured the reliable FarmPro 324 will be working as hard as you do throughout the winter.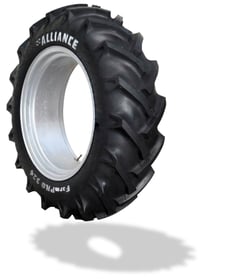 What does El Niño mean for the Southeast? El Niño typically brings cooler and wetter weather to the southeast of the United States. Additionally, El Niño brings the threat of severe weather throughout the region, particularly near the Gulf Coast and Florida.
If you are planning on operating a skid steer or loader this winter in the southeast, you'd better be ready for mud. Our Galaxy Muddy Buddy tires are good for…well, the name says it all. Our Muddy Buddy tires feature an extra-deep tread, shallow lug angle, and sharp shoulders for optimum performance in slick, slushy, and muddy conditions.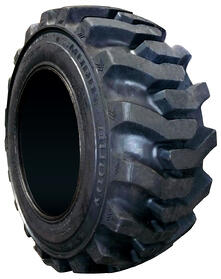 What does El Niño mean for the Northeast? With a reputation for bringing mild winters, El Niño usually means a warmer-than-average winter in the Northeast. This winter there is a chance that the expected wet weather in the Southeast will continue up the Eastern Seaboard. Depending on the temperature, it could either be a really wet winter or really snowy winter. In typical East Coast fashion, be ready for anything.
The Alliance Multiuse 550 is the perfect tire choice when you're not sure what type of conditions to expect. Tractors, backhoes, and skid steers can all benefit from the durable, reliable, and long-lasting 550. With its specific block tread design and wide footprint, the 550 excels on snow-covered surfaces and in the mud. No one-trick pony, the 550 is equally at home on hard surfaces thanks to its high number of blocks, void tread ratio, and low rolling resistance.