Introducing the Yokohama Rt41 L-4 in Size 875/65R29


Yokohama Off-Highway Tires America, Inc., introduced an 875/65R29 size of its rugged Yokohama RT41 L-4 radial for front-end loaders, adding the popular 29-inch size to its RT41 lineup.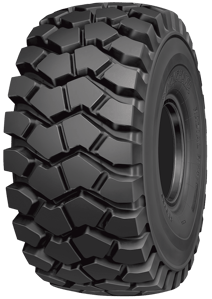 "We have seen a lot of interest in the 875/65R29 size as earthmoving machinery continues to increase in size," says Bruce Besancon, Vice President—Marketing for Yokohama Off-Highway Tires America. "The RT41 has set a high bar for strength, performance and return on investment in loader tires, so it is exciting to be able to bring this new technology to even larger equipment that can benefit from its unique construction features and high-durability compound."
Besancon notes that the new size features the multi-layer belt package with Yokohama's special, flexible OTR belt wires that add durability, stability and puncture resistance to the RT41. The tire's buttressed sidewalls reduce snags and cuts, high turn-up carcass construction that minimizes sway, and a hexagonal bead to ensure powerful rim contact. As with the 25-inch versions of the RT41, the non-directional block tread of the new 875/65R29 features Yokohama cut-and-wear-resistant compound for long service life.
For more information on the 875/65R29 Yokohama RT41 radial, contact your tire dealer or rep.