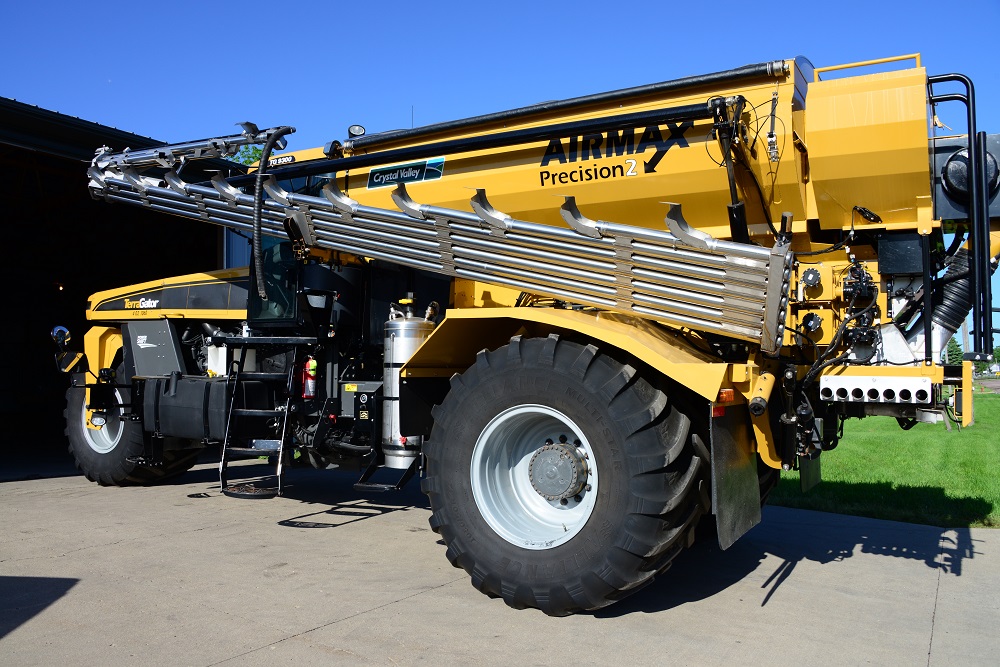 More Life. Less Cost.
At Crystal Valley in Madelia, Minnesota, Nik Samuelson has put Alliance flotation tires to the test on eight of the 11 TerraGator 9300s he oversees as shop coordinator. The remaining three will be replaced once the current tires of a different brand wear out.
He plans to replace them with either the Alliance 376 Multistar flotation radials he trusts or the new Alliance Agriflex+ 377 VF flotation radials he has been sampling for the past year.

The good news: he figures he won't have too long to wait.