Safe Site Visits for OTR Tire Salespeople, Field Engineers, and Technicians


Whether it's working around massive, fast-moving equipment on complex sites or handling pressurized tires, the job of an OTR tire salesperson, field service engineer, or technician is one with many potential hazards. Everyone who has worked in the tire industry for an extended period of time seems to know of someone who has had a close call or even been injured while visiting a site, which is why it's vital that step one when visiting a site is to stay safety-focused.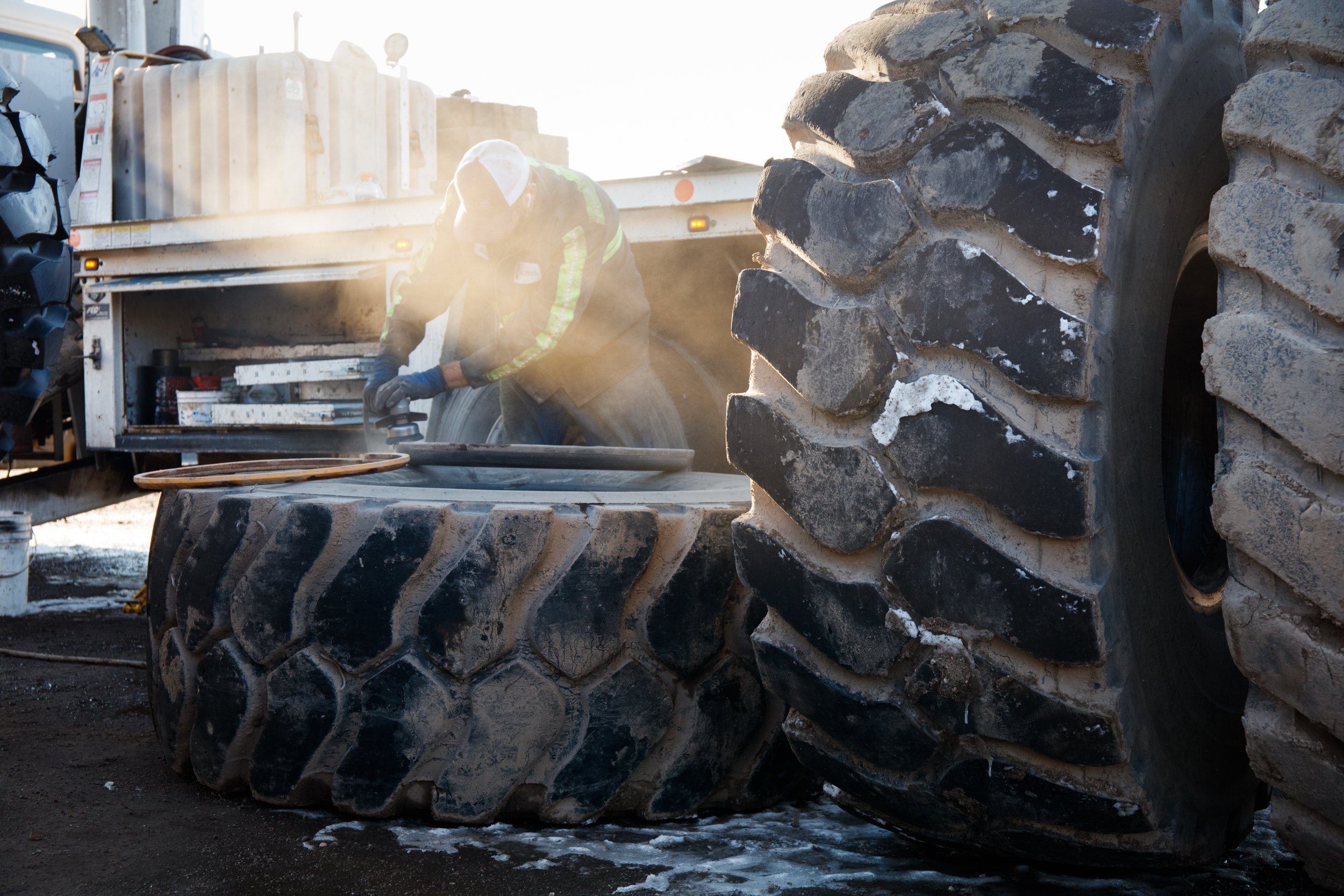 The Challenges of Servicing OTR Tires
OTR tire personnel must contend with gargantuan equipment, heavy tires under high pressure, and busy sites in all manner of conditions—service calls commonly take place after dark, in every type of weather, and on every surface imaginable. Safety must be the top priority at every service call.


Checking In on OTR Tire Site Safety

Recognizing the risks facing OTR tire salespeople, field service engineers, and technicians—and reinforcing safety protocols at every opportunity—is one of the best steps toward preventing accidents. It's important to remember that no one is immune to the potential hazards on active job sites. Even the most experienced personnel are at risk of falling victim to complacency, and newer workers are even more likely to take unnecessary risks. Fortunately, there are some simple steps they can take—before they even look at tires on site—to ensure that everyone makes it home safe and sound at the end of the day.

Check In

When visiting a mine or construction site, the first stop visitors should make is at the supervisor's or foreman's office to let them know where they intend to work, share the details of what they're doing, and to get up to speed on the site's safety policies and service procedures—such as the signals for stopping and holding equipment and how to communicate with operators.

Get a Guide

Even better than going it alone is to partner with someone from the site who is familiar with its intricacies, such as traffic patterns, rights-of-way, and danger zones. According to the Mine Safety and Health Administration (MSHA), 43% of fatalities that occur at mine sites are the result of powered haulage accidents when large haul trucks run over people and other equipment. The massive size of haul trucks simply makes it difficult to see smaller equipment, never mind people. An added bonus of traveling on-site with a guide is that they provide a second set of eyes to keep a lookout for potential hazards.

Personal Protective Equipment (PPE)

Making sure salespeople, field service engineers, and technicians have and use the right equipment is an easy way to improve their safety. Simply put, personnel should not enter a site until they're properly attired in the right PPE. Some common PPE that should be in everyone's kit includes:
High-visibility/reflective jacket or vest
Safety glasses
Hard hat
Work gloves
Protective footwear
Over-the-ear muffs
PPE is only effective when it's used. Provide personnel with the proper PPE, train them on how it works, and insist that they use it.

Play It Safe

Taking a few simple steps before entering a site to ensure safety lays the foundation for a smooth visit. Remember, shortcuts are the fastest way to a potential problem. Take the time to do things right, every time!

Yokohama Off-Highway Tires

Yokohama Off-Highway Tires is committed to delivering tires that meet the real-world challenges facing our customers. This means we're often on-site, seeing our tires in action, and working with customers to improve their tire performance. While we're focused on delivering the highest-performing and longest-lasting tires in the industry, we're also intent on seeing everyone get home safely at the end of the day—so please take the extra time and steps to ensure the wellbeing of yourself and those around you.
Want to learn more about Yokohama's premium lineup of mining and OTR tires? Contact your local dealer or rep today!